If a college basketball game was only 20 minutes long, Ohio State would have a perfect 4-0 record in the Big Ten.
Not only would the Buckeyes have an undefeated start to the conference schedule, but they would be 12-3 overall instead of 10-5.
Unfortunately, every basketball game has two halves.
Ohio State has held a halftime lead in all four of its Big Ten games this season yet is just 2-2 in those games, getting outscored by an average of five points in the second half in each game.
Ohio State's Four Big Ten Games So Far This Season

| Opponent | First Half | Second Half | Result |
| --- | --- | --- | --- |
| at Rutgers | OSU, 31-29 | Rutgers, 37-36 | W, 67-66 |
| at Northwestern | OSU, 35-17 | Northwestern, 40-38 | W, 73-57 |
| vs. Purdue | OSU, 36-33 | Purdue, 38-33 | L, 69-71 |
| at Maryland.  | OSU, 39-34 | Maryland, 46-34 | L, 73-80 |
| TOTAL | OSU, 141-113 | Opponents, 141-161 |   |
In the Buckeyes' latest loss at Maryland this past weekend, Ohio State held a five-point halftime lead. The Terrapins went on a 14-0 run to start the second half, which included five turnovers by Holtmann's squad as well, and Maryland never looked back. The fact that the Buckeyes have battled back late in the game in their last two losses is encouraging, but they shouldn't have been in a position to do so in the first place.
Even though Ohio State has lost two straight games, it still has a 119.1 adjusted offensive efficiency, which is the best in Division I according to KenPom. Where the Buckeyes have struggled, though, is on the other side of the floor. They have just a 98.0 adjusted defensive rating (98th). Their 21.09 adjusted efficiency margin is the 12th-best in the country, but Ohio State has plenty of improvements to make defensively if it wants to compete for a Big Ten title and make some noise in March. 
Ohio State has done just fine in the first half of games. Whether it's having fresh legs, good preparation, or just being a good team out of the locker room, Chris Holtmann's squad has been one of the best teams in the country when it comes to the first 20 minutes of a game, especially when it comes to making a basket.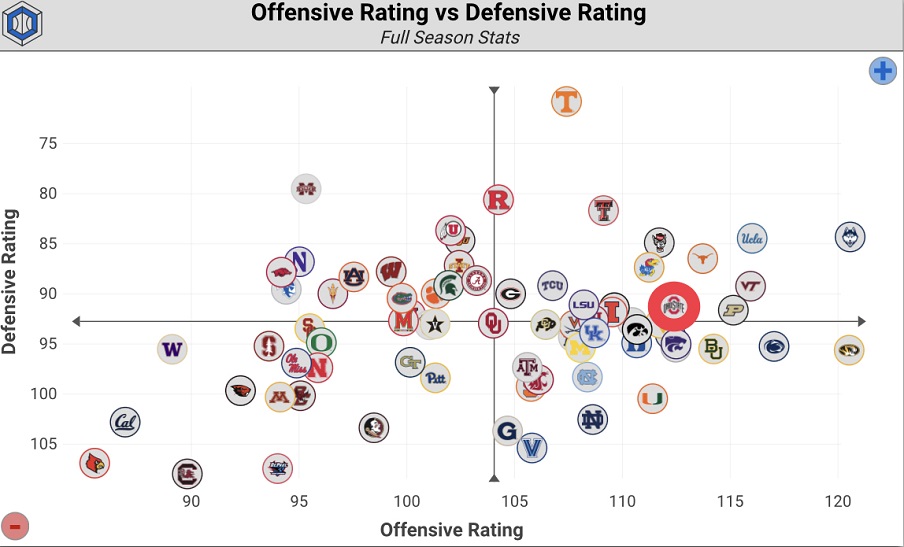 Then, it's like a switch has flipped – and it's not in the Buckeyes' favor on the defensive end of the floor for the second half. Whether it's halftime adjustments, tired legs, or something else, Ohio State has struggled mightily in the final 20 minutes of games, especially against Big Ten opponents.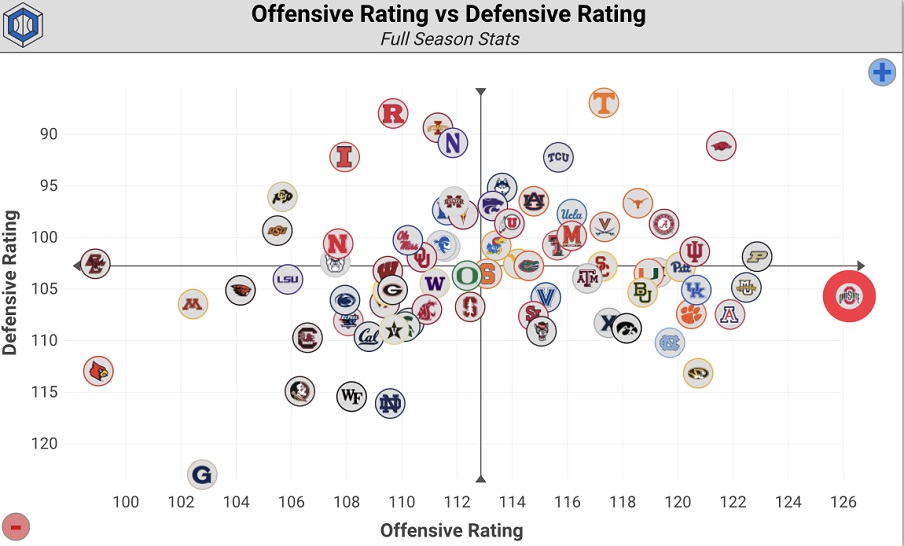 As expected, the Buckeyes' numbers have slowed down a bit offensively in conference play. Its defense, or lack thereof, has gotten a bit worse as well. Ohio State is among the best offensively and in the bottom half of the Big Ten defensively against its conference foes.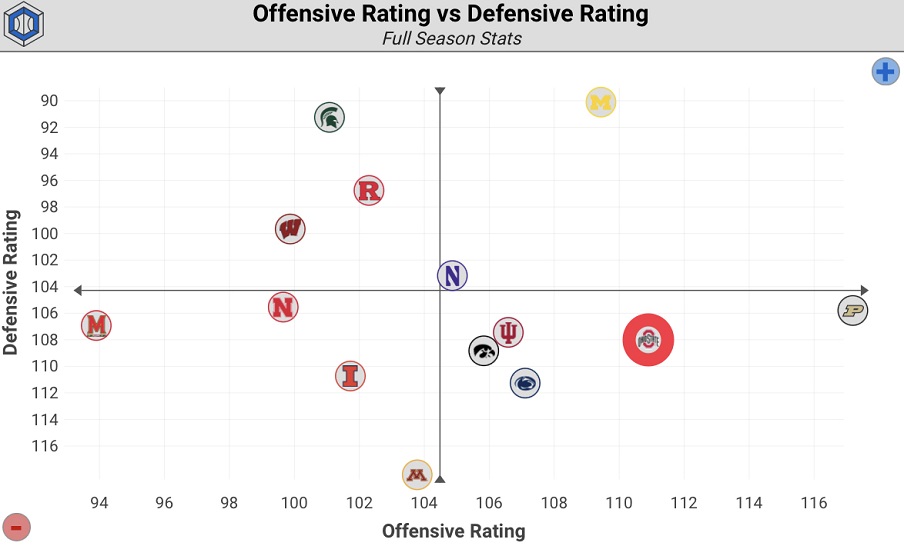 As the numbers and analytics show, Ohio State's offense isn't the problem when it doesn't turn the ball over. Its defense will be an issue as long as the Buckeyes continue to struggle on that end of the floor. Some of the blame can be attributed to the fact that Holtmann's rotation features seven first-year Buckeyes (four freshmen and three transfers) that play 13-plus minutes per game. Then again, it's almost mid-January. There's only so much time until the calendar flips to March and the most important month of college basketball.
The Big Ten is an absolute gauntlet, just like in past seasons. Every game is a hard-fought, 40-minute battle. Ohio State has certainly missed Zed Key – whose timetable for a return remains uncertain after he suffered a shoulder sprain last Friday against Purdue – on both ends of the floor in its last two games. Second-half turnovers (especially in the final seconds) and the inability to break a fullcourt press have certainly played a part in Ohio State's struggles, too.
There's still time, but Ohio State must improve in the second half of games if it wants to be among the Big Ten's best at season's end.