Kaleb Wesson has always struggled to avoid foul trouble. As a freshman, he averaged 2.8 personal fouls per game and fouled out five times.
Early this season, Wesson seemed to show improvements by picking up either two or three fouls in the first six games of the season, never reaching four or five fouls. Since then, though, he has progressively fouled more frequently. Wesson has had just one game with two fouls in the past 13 games. He has picked up four fouls in eight of those 13 games and fouled out in losses to Michigan State and Purdue.
Wesson averages 3.4 fouls per game and picked up an average of 4.2 fouls during Ohio State's five-game losing streak that spanned nearly a month before the team's 70-60 win against Nebraska on Saturday.
Following the Buckeyes' loss to Iowa, Chris Holtmann said he talked to "the powers that be" in the Big Ten about the way Wesson had been officiated in the past three games, during which he played 78 minutes and had 13 combined fouls.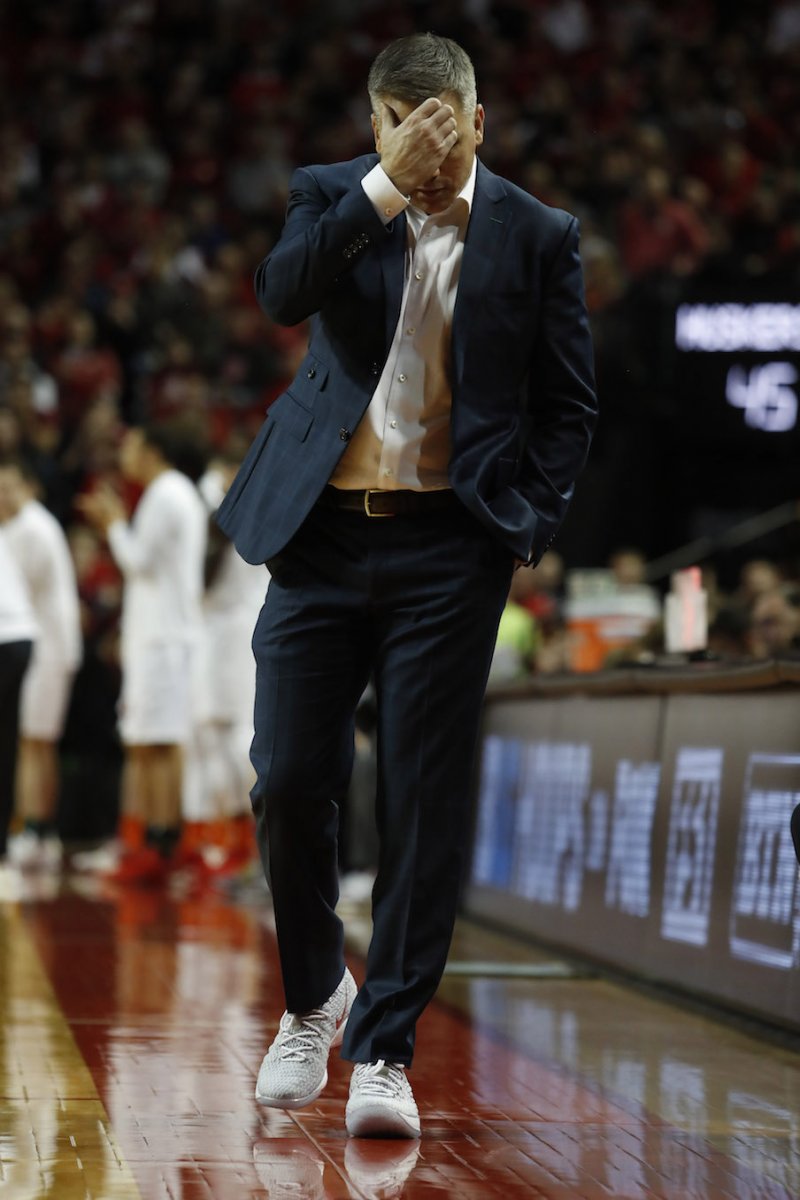 About a week-and-a half later, Wesson found himself in foul trouble against Purdue. Even Boilermakers head coach Matt Painter said it was obvious that Wesson "didn't get a good whistle," noting "you could say we were fortunate for that."
"Kaleb Wesson's a really good player," Painter said after Purdue's win against the Buckeyes. "We were just trying to double him whenever he got the basketball, and we knew if we didn't get a good, quick double, he was a good passer also, and he could find people. We just wanted to get him out of rhythm, not let him get going. We were fortunate he got a couple tough calls."
Purdue executed a similar strategy that other teams have used successfully against Ohio State. It double-teamed Wesson, forcing him to either beat two defenders, commit an offensive foul or throw the ball back outside. The Buckeyes don't have an abundance of knockdown 3-point shooters, though, making the kick-out pass from Wesson less effective. Opponents haven't wanted to leave Wesson alone against a single defender, instead opting to force other players to beat them.
Wesson picked up his second foul late in the first half against Purdue, which neither he nor Holtmann agreed with. 
"I just adamantly disagreed with the call," Holtmann said after the loss to Purdue. "We work on verticality every day. I've had conversations with the powers that be about the way we've been specifically, or Kaleb in particular. You've got to move on from those situations. I wish I wouldn't have got the technical. But I just didn't think it was the right call."
Frustration from both Wesson and Holtmann has been readily apparent as the 6-foot-9, 270-pound forward has dealt with officiating neither has agreed with.
Even though Holtmann said he had "some additional conversations" with higher-ups about the calls, he said Wesson needed to learn to play with more discipline. 
"He wants to play and wants to have an impact," Holtmann said on Friday. "I think he's a big guy that is an easy target. If you talk to Kaleb, he'll say, 'Yeah, I've got to do better at fouling less.' He'll tell you that. But I think that he was frustrated with a couple of those calls. We all were. We all, as I told him, have to handle our emotions better, including the coach. That's our response. We have to respond better to those situations across the board, coach and players."
Holtmann added: "I think that we're going to continue to express our feelings and fight for those things that we feel like need to be addressed, but we've got to control what we can control, and that is how disciplined we are in our play in those situations. So, that's our challenge. We'll continue to express our feelings, and I've done that post-Purdue. But bottom line, we have to control what we control right now."