The A-F grading system is so played out. Homework stickers are a far more accurate way to judge Ohio State's Big Ten Tournament performance.
Well, Ohio State's journey through the Big Ten Tournament is at an end. The team dug its way out of significant deficits against Purdue, Nebraska, and Michigan before the Wolverines tamped down their hopes in the semifinals.
After a slightly disappointing regular season, the Buckeyes had an encouraging Big Ten Tournament. There is one good way to evaluate what has happened so far: stickers.
Stickers, particularly scratch 'n sniff stickers that go on grade school homework assignments, are earnest and honest. Nothing makes a check-plus grade feel better than a gold star. Turn in middling work, and an "OK" sticker with an apatosaurus job makes you feel better and want to do better. Turn in awful work, and a "Better Luck Next Time" sticker along with a check-minus lets you know you'll be in a world of pain if you don't shape up.
With that said, onto the check-pluses and check-minuses of the Big Ten Tournament.
LaQuinton Ross: Mr. Ross had a wild tournament. He was Ohio State's MVP across all three games, averaging over 21 points and 11 rebounds a game. At the same time, he came perilously close to an ejection in after shoving Nebraska's Walter Pitchford. Had he been ejected, Ohio State wouldn't have come back to win the game.
Ross is the force behind Ohio State's reinvention as an interior-oriented team and the guy OSU relies on more than anyone else. Ross's anger issues can take him out of the flow of games; if he can keep them in check, he's the team leader. 
One would hope the many fouls that go uncalled in Big Ten play start mattering once NCAA refs start calling games tighter. For Ohio State to be anywhere resembling a good offensive team, Ross needs to thrive. He deserves a "You Scored" sticker as a reminder of what the team needs from him.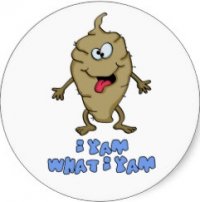 Aaron Craft: Oh dear. The man we all know and love has been himself even more than usual. But he's been prone to uncharacteristic stupidity (two fouls in the last 20 seconds of the Nebraska game), and his final stint against Michigan was disastrous. Craft is a finished product; he's not going to become a lethal mid-range scorer in the next few days. That's why Craft deserves a "I Yam What I Yam" sticker.
With a few more solid outings bereft of Dan Dakich cheerleading, he can wipe the taste of the Michigan game out of our mouths. That matters less to Ohio State fans who are used to the J.J. Redick-ian hatred of Craft, and more to the unwashed masses.
For the sake of clarity: we are never ever going to bring up Craft's final shot against Michigan again, got it? It never happened. Anyone who suggests he lost control of the final shot going up is subject to deportation to Siberia.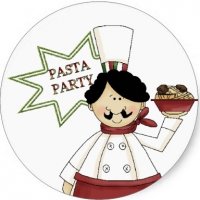 Amedeo Della Valle: In the Big Ten Tournament, Della Valle showed surprising improvement. He saved the Nebraska game by hitting 3 of 6 threes his first since Feb. 15. He was absolutely the difference in the game.
Della Valle is the quintessential "irrational confidence" guy, to steal a term from Bill Simmons. He doesn't factor into the offense much and when it does it's probably because Scott or Craft are in foul trouble. When he thinks he's in the zone he's dangerous, whether or not he should actually be taking the shot.
Though he returned to making a marginal impact against Michigan, his quarterfinal game was a pleasant surprise. He has the potential to do the same thing in the NCAA Tournament, although it would likely occur in garbage time. If he does, everyone will be in high enough spirits to throw a "Pasta Party"– coincidentally the sticker Della Valle receives.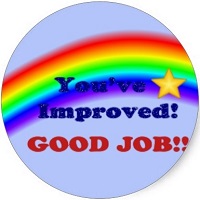 Shannon Scott: He had the most bipolar weekend of anyone. Scott was terrible against Purdue and Nebraska, accounting for many turnovers and looking lost. But then came the Michigan game, in which he facilitated and scored efficiently. He even had a working jump shot. Who are you, and what have you done with our point guard?
Shannon Scott looked better on offense than he has in months against Michigan. That might be on account of Michigan's 102nd-ranked defense, but this kind of confidence is a good sign heading into the NCAA Tournament and his senior season. Without Aaron Craft in 2014-2015, he'll be the team's primary distributor. He needs encouragement, and double blind studies show a "You've Improved! Good Job!" sticker is 23% more inspiring than the average motivational sticker.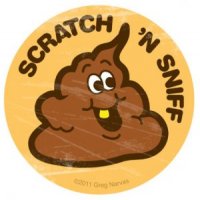 Lenzelle Smith Jr: Woof. He looked okay in OSU's first round game against Purdue, contributing 9 points, 4 steals and 4 rebounds, but his next two games were awful. He went 0-4 on threes against Michigan and finished with a woeful offensive rating of 59. In contrast to Scott, you could see Smith pass up shots because of confidence issues.
Smith's great value is his consistency. He doesn't move the dial either way, but he usually contributes and doesn't give headaches. It's fine to be forgettable or even to have a bad performance, so long as it isn't the difference between winning and losing.
Much of what Smith does will be more appreciated next year; he wasn't a three year starter for nothing. It'd be nice if he reminded us in the Big Dance first. We need not dwell on the name of Smith's sticker, just hope for a better performance in the NCAA Tournament.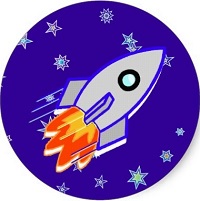 Sam Thompson: Did you hear Sam Thompson has elite hops? It's true.
Thompson had been an enigma for most of the season. In the Big Ten Tournament, he hit more alley-oops than in half the Big Ten schedule, probably. He has those down now, and he's really contributing on offensive rebounding.
Sam Thompson is behind where the team would like him to be in his junior season. He has one more year to put it his tremendous athleticism together with some play-making. He's not just Slam Thompson, a fact that needs to show more often. He needs to not get caught in the mix, like he usually does. Thompson receives a rocket sticker, which for some reason is bereft of the "Out of this World!" message I assumed were on all rocket stickers.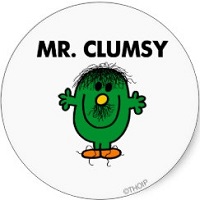 Amir Williams:  Buckeye fans have complained about him not being all there, but there's no denying that Amir has been a solid defensive presence all year. He's a much better free throw shooter than he gets credit for (65%), and he's frequently a defensive playmaker. His propensity for foul trouble and going for blocks instead of rebounds irritate, but those vices are forgivable.
After some debate over whether to give Amir Williams' Hands a separate entry, I decided to include them here. Williams takes too much grief for bobbling or missing entry passes, even if it does seem like he has a double case of Alien Hand Syndrome at times. He receives a "Mr. Clumsy" sticker, but he should know it comes as an expression of affection.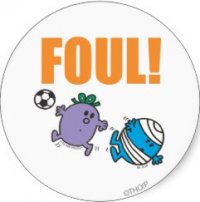 Trey McDonald: Some people like to play really physical defense. Some people just enjoy colliding with other people. Trey McDonald might be the latter.
McDonald managed 16, 9 and 17 minutes in the Big Ten Tournament. He was reasonably effective against Purdue, bringing down six rebounds and putting up a 110 offensive rating. He was less effective against Nebraska and Michigan, with only three rebounds between the two games.
McDonald did a decent job of staying out of foul trouble in the Big Ten Tournament. Assuming that the NCAA Tournament is going to be called tight, he has to find a way to stay effective while not fouling. This "Foul!" sticker ought to be a good reminder of what he wants to avoid.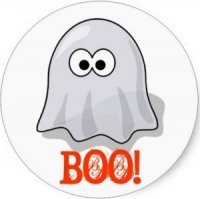 The Bench: Marc Loving, Ohio State's ninth man, essentially faded into nothingness with 11 minutes of action over three games. In his third game against Michigan, he nailed an important three-pointer in limited time; in his first two games, he achieved not one but two trillions against Purdue and Nebraska. Mark "The Shark" Titus is so proud.
Ohio State has a deeper bench than previous years, which is to say the Buckeyes run a nine man rotation. But that still leaves a few permanent benchwarmers.
So here's to Jake Lorbach, Andrew Goldstein, Kam Williams and all the bench guys who are usually invisible. Your emotional support was critical to OSU's Big Ten Tournament run. Enjoy the "Boo!" stickers.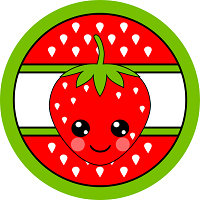 Thad Matta: Holy crap Thad, stop taking such big bites and let someone give you the Heimlich maneuver, you look like you're choking. Nobody likes those crummy Big Ten officials, but that's no reason to stop breathing altogether.
Now that your windpipe is unblocked, thanks for being such a great defensive coach. Even his worst defense (the 2008-2009 team) was 64th in the country, and Kenpom pegs the 2013-2014 team as fourth-best in the country. There can't be any team better at defending in-bound plays, something that aided in each of Ohio State's massive comebacks.
In honor of Matta's face coloration during bouts of apoplectic rage, he receives this "Strawberry" sticker.
In all likelihood, the NCAA Selection Committee will give the Buckeyes a 5 or 6 seed for its round of 64 game. It's a bit underwhelming considering the preseason hype, not bad considering the despair heading into the Big Ten Tournament and how well the Buckeyes rallied in their three games. We'll have to see where the Buckeyes stick.