The Buckeye became the official mascot of Ohio State athletics in 1965, and through a contest sponsored by Ohio Staters, Inc., Brutus was born. 
But, Brutus wasn't a hit with two students who felt strongly enough to write to the student newspaper to air their dissatisfaction with the chosen name.
From the November 30, 1965 issue of The Lantern: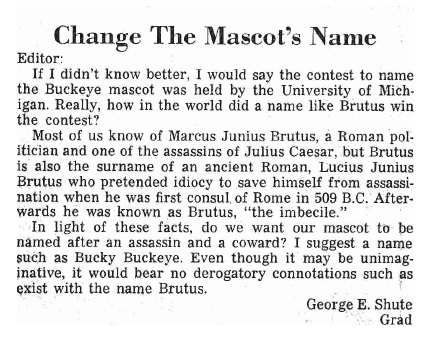 I'll concede that some fair points were made, but Bucky was the best you could come up with? Not to be critical, but Bucky doesn't give quite the same panache the unique mascot such as the Buckeye deserves. 
From the December 3, 1965 issue of The Lantern: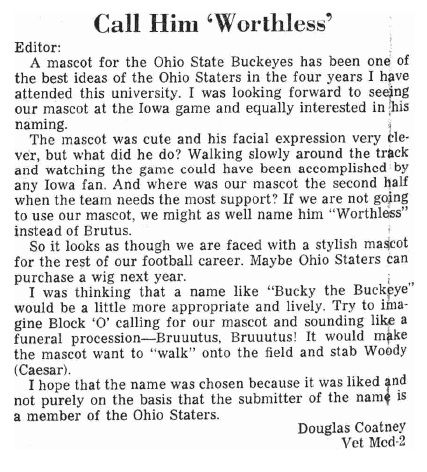 Worthless seems a little harsh for a fiberglass semi-poisonous nut, but these two are really holding onto this Bucky thing. I'll make the executive decision that we don't need anymore Bucky's in the Big Ten.
Though he may have not always been a fan favorite, time and change have been kind to Brutus Buckeye. You can't help but love the elusive mascot who somehow manages to keep up a strong social media presence.