Visitor List (Subject To Change)
September 6th (Virginia Tech)
'15 QB Torrance Gibson (Plantation, FL) - official
'15 RB Jordan Scarlett (Fort Lauderdale, FL) (Miami Commit) - tentative
'15 RB Jacques Patrick (Orlando, FL) - official
'15 RB Damien Harris (Berea, KY) - official
'15 WR Devante Peete (Fort Lauderdale, FL) - tentative
'15 WR Lawrence Cager (Towson, MD) - official
'15 OT Branden Bowen (Draper, UT) - official
'15 DE Josh Sweat (Chesapeake, VA) - official
'15 DE Mekhi Brown (Columbus, GA) (Alabama Commit)- official
'15 LB Ricky DeBerry (Richmond, VA)
'15 DB Damon Arnette (Fort Lauderdale, FL) (South Carolina Commit) - tentative
'15 DB Kevin Toliver (Jacksonville, FL) (LSU Commit) - official
'16 RB Demario McCall (North Ridgeville, OH)
'16 WR Sam Bruce (Fort Lauderdale, FL) (Miami Commit) - tentative
'16 DE Nick Bosa (Fort Lauderdale, FL)
'16 LB Brendan Ferns (Saint Clairsville, OH)
'17 WR Trevon Grimes (Fort Lauderdale, FL)
HOOPS - '15 SG Austin Grandstaff (Rockwall, TX)
HOOPS - '15 PG A.J. Harris (Dayton, OH) - official
September 27th (Cincinnati)
'16 QB Dwayne Haskins (Potomac, MD)
'16 TE Jake Hausmann (Cincinnati, OH)
'16 WR Austin Mack (Fort Wayne, IN)
'16 OL Michal Menet (Reading, PA)
November 1st (Illinois)
'15 LB Malik Jefferson (Mesquite, TX) - official
November 29th (The Game)
'15 JuCo OL Tyler Howell (El Dorado, KS)
'15 LB Tevon Coney (Palm Beach Gardens, FL) - official
'15 S Will Sunderland (Midwest City, OK) - official
'16 QB Dwayne Haskins (Potomac, MD)
'16 RB Matthew Falcon (Southfield, MI)
'16 WR Austin Mack (Fort Wayne, IN)
'16 OT Michael Jordan (Canton, MI)
'16 OT Tommy Kraemer (Cincinnati, OH)
'16 LB Ethan Tucky (Delaware, OH)
'16 DB Lavert Hill (Detroit, MI)
'16 DB Jared Mayden (Sachse, TX)
'16 DB Chauncey Gardner (Cocoa, FL)
'17 ATH Bruce Judson (Cocoa, FL)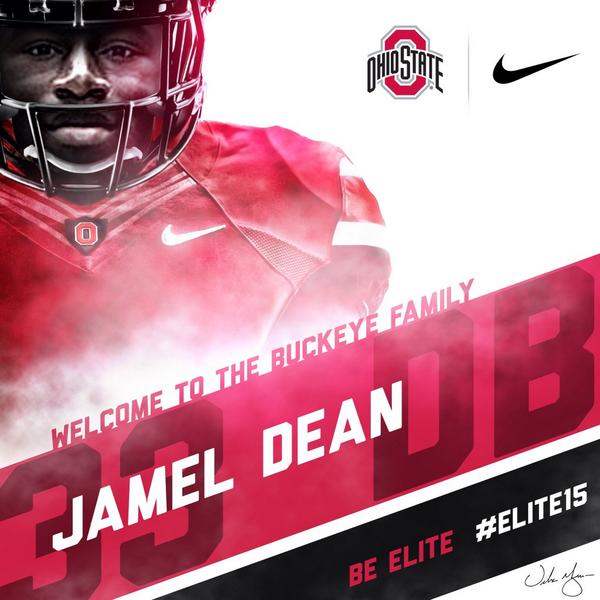 Scout Video $ - Post Game Damien Harris '15 KY RB Damien Harris
Had a slow start, but then broke loose for TD runs of 75 & 51 yards. Working on setting up visits. Breaks down his top 5 & what he likes about each program. Mentions being close with Coach Meyer, Coach Drayton, Coach Hinton, several players and how he loves the atmosphere at Ohio State.
247 $ - Four-star WR to see favorite on the road '15 MD WR Lawrence Cager
Will be at the Navy game & Ohio State continues to lead.
Football Recruiting: This Season's Biggest Weekends (11W)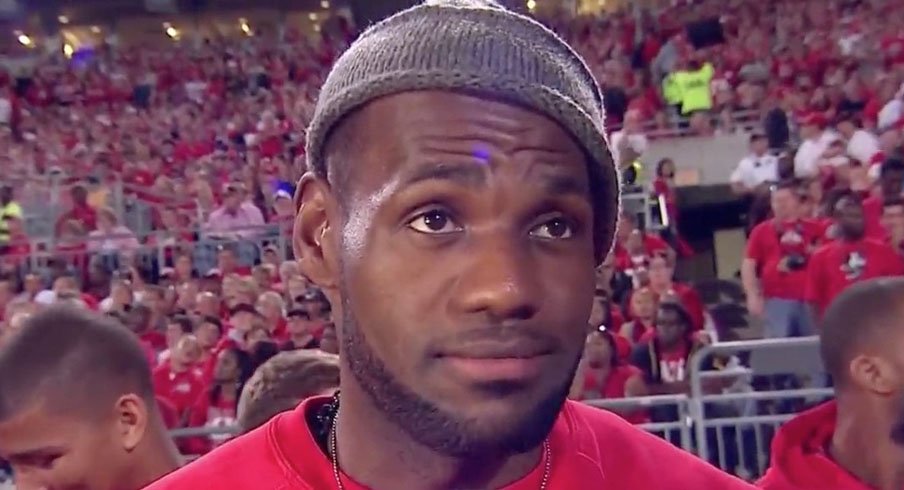 With the dog days of summer on the way out, football recruiting is shifting to a busier time of the year: the regular season.
cont...
Watching Josh Sweat: Five-Star DE Does it All (The Ozone)
COLUMBUS — No, that shot above is not Josh Sweat taking flight, but it does give a 1,000-word perspective on his overall potential.
cont...
Crystal Ball prediction for Gibson (247Sports)
Dual-threat quarterback Torrance Gibson (Plantation, Fla./American Heritage) has favored Ohio State since a July visit.
cont...
Ohio State recruiting: State Secrets, 8/25 - Van Jefferson committing, K.J. Hill names top 5, Torrance Gibson shines in win (LGHL)
The biggest news of the weekend came when Barton Simmons of 247Sports reported that class of 2015 wide receiver Van Jefferson will announce his college commitment on Monday. Jefferson, the son of former NFL wideout and current Tennessee Titans assistant Shawn, is one of the top wideouts on the Buckeyes' big board for 2015.
cont...