Visitor List (Subject To Change)
September 6th (Virginia Tech)
'15 QB Torrance Gibson (Plantation, FL) - official
'15 RB Jordan Scarlett (Fort Lauderdale, FL) (Miami Commit) - tentative
'15 WR Devante Peete (Fort Lauderdale, FL) - tentative
'15 OT Branden Bowen (Draper, UT) - official
'15 DE Josh Sweat (Chesapeake, VA) - official
'15 DE Mekhi Brown (Columbus, GA) - official
'15 LB Ricky DeBerry (Richmond, VA)
'15 DB Damon Arnette (Fort Lauderdale, FL) (South Carolina Commit) - tentative
'16 WR Sam Bruce (Fort Lauderdale, FL) (Miami Commit) - tentative
'16 DE Nick Bosa (Fort Lauderdale, FL)
'17 WR Trevon Grimes (Fort Lauderdale, FL) - tentative
HOOPS - '15 SF Mickey Mitchell (Plano, TX) - official
HOOPS - '15 SG Austin Grandstaff (Rockwall, TX)
September 27th (Cincinnati)
'16 WR Austin Mack (Fort Wayne, IN)
'16 OL Michal Menet (Reading, PA)
November 1st (Illinois)
'15 LB Malik Jefferson (Mesquite, TX) - official
November 29th (The Game)
'15 RB Damien Harris (Berea, KY) - official
'15 S Will Sunderland (Midwest City, OK) - official
'16 WR Austin Mack (Fort Wayne, IN)
'16 OT Michael Jordan (Canton, MI)
'16 OT Tommy Kraemer (Cincinnati, OH)
'17 ATH Bruce Judson (Cocoa, FL)
2017 Four-Star Marcus Williamson Talks Buckeyes (11W)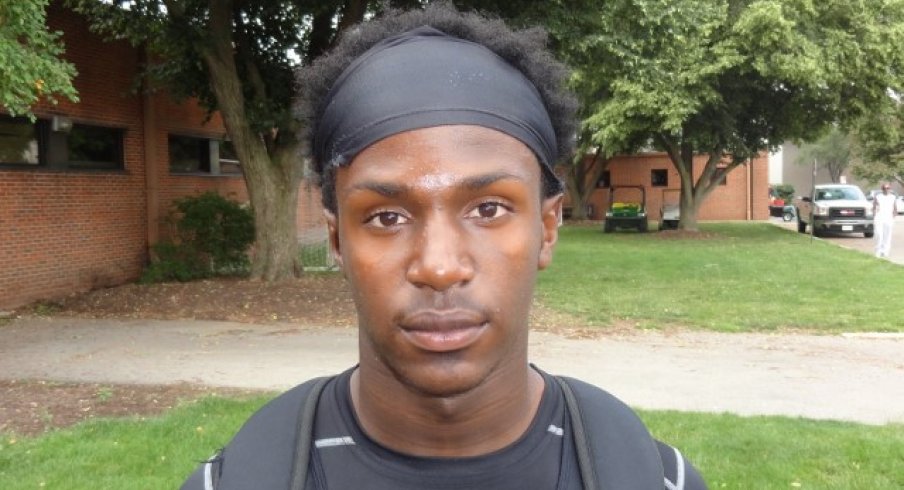 As new offers roll in for the 2015 recruiting class, the Buckeyes are still looking ahead to 2016 and yes, even 2017 for future stars. One of the brightest stars in the 2017 class is South (Westerville, Ohio) High School's Marcus Williamson, a 5-foot-10, 168-pound cornerback who checks in at number 60 on 247Sports.com's initial rankings.
cont...
Austin Andrews Covets Ohio State Offer (11W)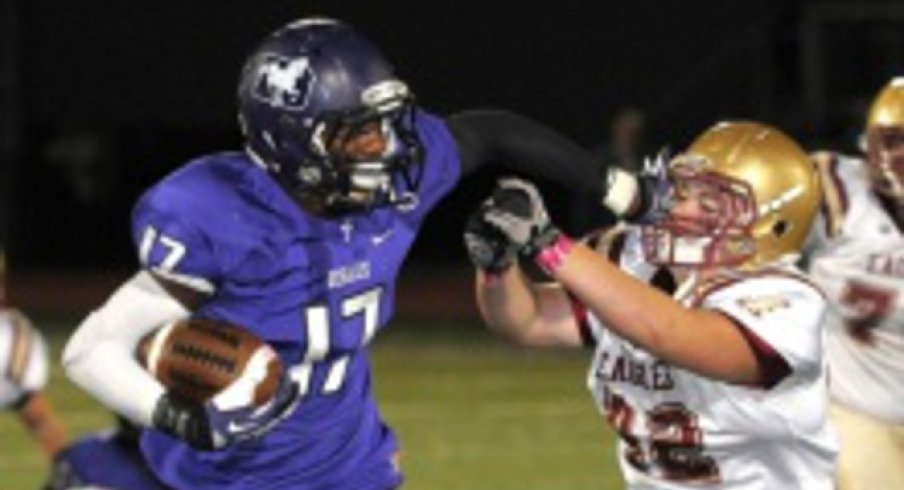 2016 is easily becoming a bumper crop recruiting year for the state of Ohio. The names of Tommy Kraemer, Liam Eichenberg and Jake Hausmann are already nationally known, and they are regarded as some of the best talents in the nation. Saint Francis De Sales' Austin Andrews hopes to join them as one of Ohio's elite in 2016.
cont...
Ohio State recruiting: State Secrets, 8/13 - Ohio State offers Deangelo Gibbs (LGHL)
Kicking things off, Ohio State offered 2016 corner back Deangelo Gibbs. Gibbs is currently ranked a five-star and stands at 6'2 while weighing 200 pounds. There is a chance that he could grow out of his current position and become a safety at the next level. Along with the Ohio State offer, Gibbs also holds offers from Alabama, Florida State, Georgia, and Clemson. From Georgia, the Bulldogs could be the favorite in the early part of his recruitment, but there's a long way to go. The Buckeyes have done well in the state of Georgia in the past and Gibbs could be the next one.
cont...
4-star Maryland offensive tackle Isaiah Prince has Alabama in top 4 after recent visit (AL)
BIRMINGHAM, Alabama - Isaiah Prince took an unofficial visit to Alabama last month, and the 4-star offensive tackle from Greenbelt, Md., has the Crimson Tide in his top four.
cont...