Visitor List (Subject To Change)
Today
'16 OH LB Brendan Ferns (St. Clairsville, OH)
September 6th (Virginia Tech)
'15 QB Torrance Gibson (Plantation, FL) - official
'15 DE Mekhi Brown (Columbus, GA) - official
'15 LB Ricky DeBerry (Richmond, VA) - official
November 1st (Illinois)
'15 LB Malik Jefferson (Mesquite, TX) - official
November 29th (The Game)
'15 RB Damien Harris (Berea, KY) - official
'15 S Will Sunderland (Midwest City, OK) - official
'16 OT Michael Jordan (Canton, MI)
'16 OT Tommy Kraemer (Cincinnati, OH)
3* RB Aca'Cedric Ware committed to USC today but says he will still take visits.
Rivals250 has been released, check it out here.
BN$--Is Cocoa The New Pipeline To Columbus? Duo Says Buckeyes On Top '17 FL ATH Bruce Judson & '17 FL WR Juwan Armstrong
Bruce says tOSU has been amazing and the Buckeyes have passed Florida as his leader.
Recruiting Mailbag: Time for Football (11W)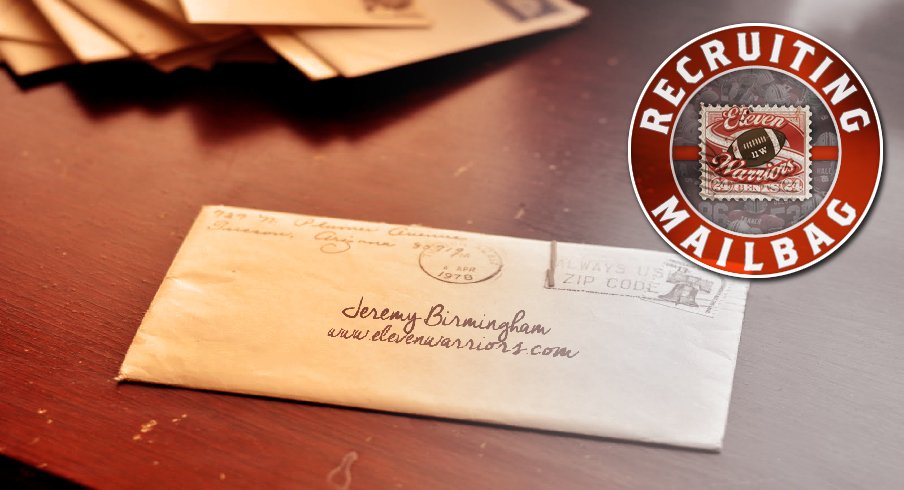 Good afternoon recruiting fans. Thanks for joining me yet again to discuss this, that and the other thing surrounding Buckeye football futures. We've had a pretty busy weekend, but with Friday Night Lights in our rearview mirror, there's questions heading into the start of the 2014 football season.
cont...
Ohio State recruiting: Cameron Chambers releases top 5, K.J. Hill to visit (LGHL)
Ohio State is still receiving success from their Friday Night Lights camp from last week, as multiple recruits continue showing favor towards the Buckeyes. One of those players is '15 wide receiver K.J. Hill, who didn't make it to Ohio State for the camp, but has now set his five official visits. Those visits will be to Alabama, Arkansas, Florida, Notre Dame, and Ohio State. The 6'0, 190-pound receiver holds offers from Alabama, Arkansas, Arizona State, Auburn, Florida, Georgia, Louisville, North Carolina, Notre Dame, Ohio State, Oklahoma State, Oregon, Penn State, South Carolina, Tennessee, and Texas Tech.
cont...