Visitors List (Subject To Change)
May 10th (Core 6 Day)
'15 WR Miles Boykin (New Lenox, IL)
'16 RB George Hill (Hubbard, OH)
'16 WR Emmanuel Rugamba (Naperville, IL)
'17 DB Jared Payton (Columbus, OH)
May 17th
'15 DB Jordan Whitehead (Monaca, PA)
May 31st - June 1st (Columbus NFTC & Elite 11)
'17 QB Danny Clark (Massillon, OH) - commit
'15 RB Natereace Strong (East Saint Louis, IL) (Mizzou Commit)
'15 WR Alex Ofodile (Columbia, MO)
'15 WR Abu Daramy (Westerville, OH)
'15 OL Matthew Burrell (Woodbridge, VA)
'15 DE Terry Beckner Jr. (East Saint Louis, IL)
'15 DT Sterling Johnson (Clayton, NC)
'15 DB Cameron Ordway (Pulaski, TN)
'15 ATH Nyheim Hines (Garner, NC)
'15 ATH Jerome Baker (Cleveland, OH)
'16 QB Dwayne Haskins (Potomac, MD) - tentative
'16 DE Kyree Campbell (Woodbridge, VA)
'16 LB Brendan Ferns (Saint Clairsville, OH)
'17 WR Jeff Thomas (East Saint Louis, IL)
'18 RB Ricky Slade Jr. (Woodbridge, VA)
June 8th (One Day Camp)
'15 TE Josh Moore (Olathe, KS) - tentative
'15 OL Grant Schmidt (Sioux Falls, SD)
'15 LB CJ Stalker (West Chester, OH)
'15 DB Ronnie Harrison (Tallahassee, FL) (UNC Commit)
June 9th - 11th (Kicking & Long Snapping Camp)
June 12th - 14th (Three Day Camp)
June 17th - 18th (Skill & Big Man Camp)
June 19th (One Day Camp)
'15 WR Abu Daramy (Westerville, OH)
June 21st (One Day Camp)
July 25th (Friday Night Lights)
'15 DB Will Sunderland (Midwest City, OK)
'16 LB Shaq Quarterman (Orange Park, FL)
Junior College Tight End Julian Allen Thinks Ohio State Offer Is Coming (11W)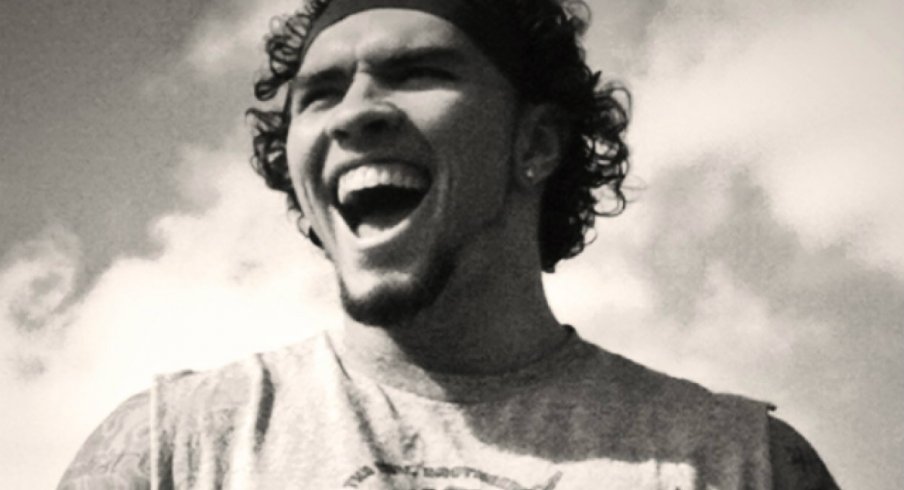 Ohio State failed to land a tight end in 2014 after heavily pursuing eventual Penn State signee Mike Gesicki. Fast forward to 2015 and the Buckeyes are still struggling to land a highly rated tight end.
cont...
Ohio State recruiting: State Secrets, 5/9 - Lorenzo Nunez to South Carolina, 5 new offers (LGHL)
There's no question that the NFL draft stole the headlines yesterday, but there's still plenty to talk about when it comes to Ohio State football recruiting.
cont...
Larry Johnson's Move to Ohio State Spices Up Big Ten Recruiting (Athlon Sports)
Larry Johnson says he hasn't inadvertently introduced himself as "Larry Johnson from Penn State" since he landed at Ohio State on Jan. 14. That said, he's still adjusting to referring to Michigan as the pejorative "team up north."
cont...
Ohio State scholarship roundup - after missing on Brandon Wimbush, Urban Meyer offers dual-threat Florida QB Lamar Jackson: Buckeyes recruiting (Plain Dealer)
COLUMBUS, Ohio – Taking a look at some of the recent news tidbits and Ohio State scholarship offers issued by coach Urban Meyer and his staff:
cont...