On October 1st, 1987 the world was introduced to Soundgarden with their debut album Screaming Life through independent record label Sub Pop Records. It was later combined with their next EP, Fopp in 1990 as Screaming Life/Fopp.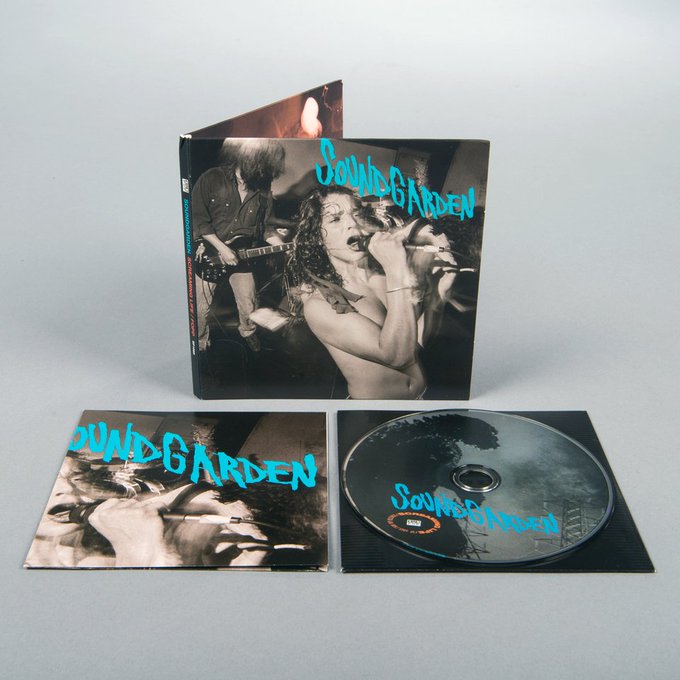 Screaming Life featured a heavier sound than the other grunge bands at that time (except for Melvins) and was more influenced by bands such as Led Zeppelin and Black Sabbath as seen in the first two tracks:
Hunted Down was the only single released from the EP. It was this track that appeared on a compilation tape called Bands That Will Make Money, that was distributed to record companies. Which eventually led to Soundgarden signing with A&M Records.
Drummer Matt Cameron described the sound on the EP as "pretty raw" and front-man Cornell said the EP was met with great reviews and that everyone 'loved' it.
Some time prior to recording, producer Jack Endino found old rolls of quarter-inch tape at a garage sale, and some contained recordings of a Christian preacher giving sermons in the early 1950s. Soundgarden frontman Chris Cornell had the idea to have the preacher's voice on "Hand of God". The recording was synched with the eight-track machine, copied to an empty track and by coincidence (or because, as Endino says, "God smiled upon us") the tape rolls matched perfectly with the song. Cornell also added his own sarcastic preacher-style vocals, with the lines "Let it be known today, if you've got two hands/You're supposed to pray." According to Endino, the labels on the rolls of tape were near-illegible and thus the name of the preacher remains unknown.
Track listing:
1. "Hunted Down"
2. "Entering"
3. "Tears to Forget"
4. "Nothing to Say"
5. "Little Joe"
6. "Hand of God"
One year later, on Halloween (1988), Soundgarden would release their first studio album, Ultramega OK with SST. And as noted above, later signed with A&M Records and released Louder Than Love which launched the band into more 'mainstream'.
Enjoy Loud Love off that album. One of the three singles released. And what some consider the coming of age for the band.
Chris Cornell would later go on to take his own life in Detroit on May 18th in 2017. We lost one of THE most iconic voices in music history, in my opinion. His contributions to music transcended just Soundgarden, Audioslave and Temple of the Dog. I was a fan. I am a fan. And will always be a fan. RIP Chris.