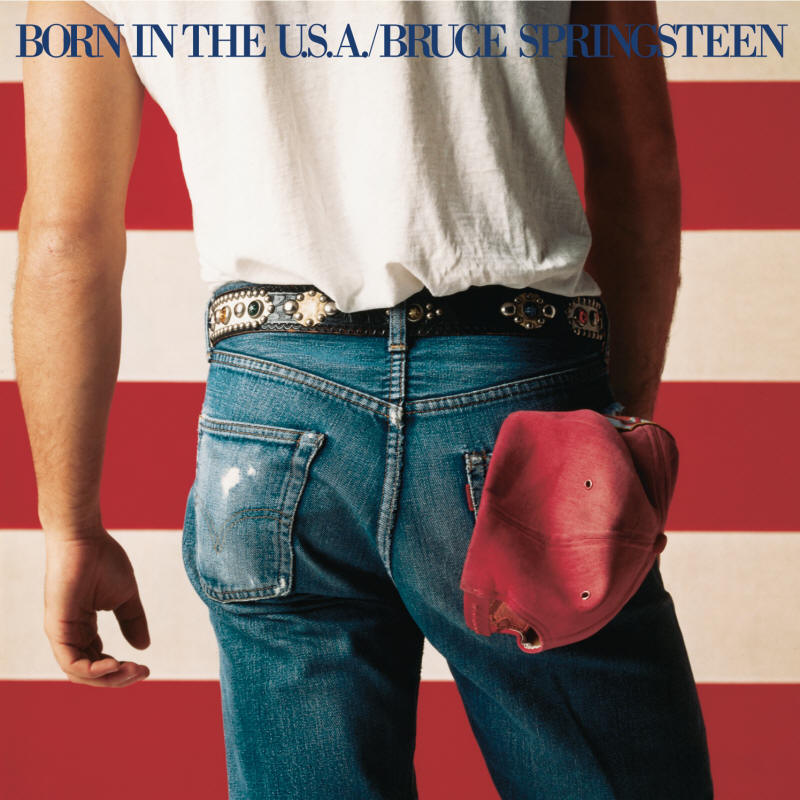 On this date in 1984, Bruce Springsteen played the St. Paul (MN) Civic Center in the opening concert of his tour supporting the Born in the USA album. Courteney Cox danced with Bruce on stage for the video of "Dancing in the Dark."
Born in the USA (1984) is Springsteen's most commercially successful album and in the top 20 biggest sellers of all time (33 million). The Born in the USA tour was the 5th highest grossing tour of the 1980s. The tour consisted of 4 legs: US/Canada arenas, Asia/Australia, Europe, and North America stadiums. Springsteen played 156 concerts over the nearly 16 month long tour, ending on October 2, 1985, at the LA Coliseum.
Here's the St. Paul, MN set list, a typical 3+ hour long show:
Thunder Road
Prove It All Night
Out in the Street
Johnny 99
Atlantic City
Mansion on the Hill
The River
No Surrender
Glory Days
The Promised Land
Used Cars
My Hometown
Born in the U.S.A.
Badlands
Hungry Heart
Dancing in the Dark
Dancing in the Dark (This version was filmed for the music video)
Cadillac Ranch
Sherry Darling
Highway Patrolman
I'm on Fire
Fire
Working on the Highway
Bobby Jean
Backstreets
Ramrod
Rosalita (Come Out Tonight)
I'm a Rocker
Jungleland
Born to Run
Street Fighting Man
Detroit Medley
During the tour, Springsteen and the E. Street Band played all of Born in the USA and Nebraska (for which there had been no tour). Born in the USA was in the top ten of the Billboard 200 chart during the entire tour, and one of the 7 singles from the album was on the Billboard Hot 100 singles on any given night of the tour.
The Born in the USA tour was the first time "Miami Steve" Van Zandt did not play with the band since 1974. He was promoting a solo album, but did appear as a guest at two shows. Steve was replaced by Nils Lofgren. The tour was also the debut for the future Mrs. Springsteen, Patti Scialfa. Special guest performers throughout the tour included: John Entwistle, Pete Townshend, Southside Johnny, Gary "US" Bonds, The Miami Horns and Eric Clapton. Several of the tracks on Live 1975-1985 were recorded during this tour.
The December 6, 1984, concert in Birmingham, AL, was the only show during the tour that did not sell out.
Enjoy this bootleg of the Opening Night concert in St. Paul, MN – running time 3:09!
And, Courteney's dancing.