Ohio State softball has been pretty good this season, climbing into the top 25 and finishing as in second at the Big Ten tournament, but Minnesota has been out of this world.
Minnesota softball went 54-3 on the season, won the Big Ten tournament finals 6-0 over the Buckeyes and just moved to No. 1 in NCAA rankings.
So, can someone explain how they didn't get seeded in the NCAA tournament?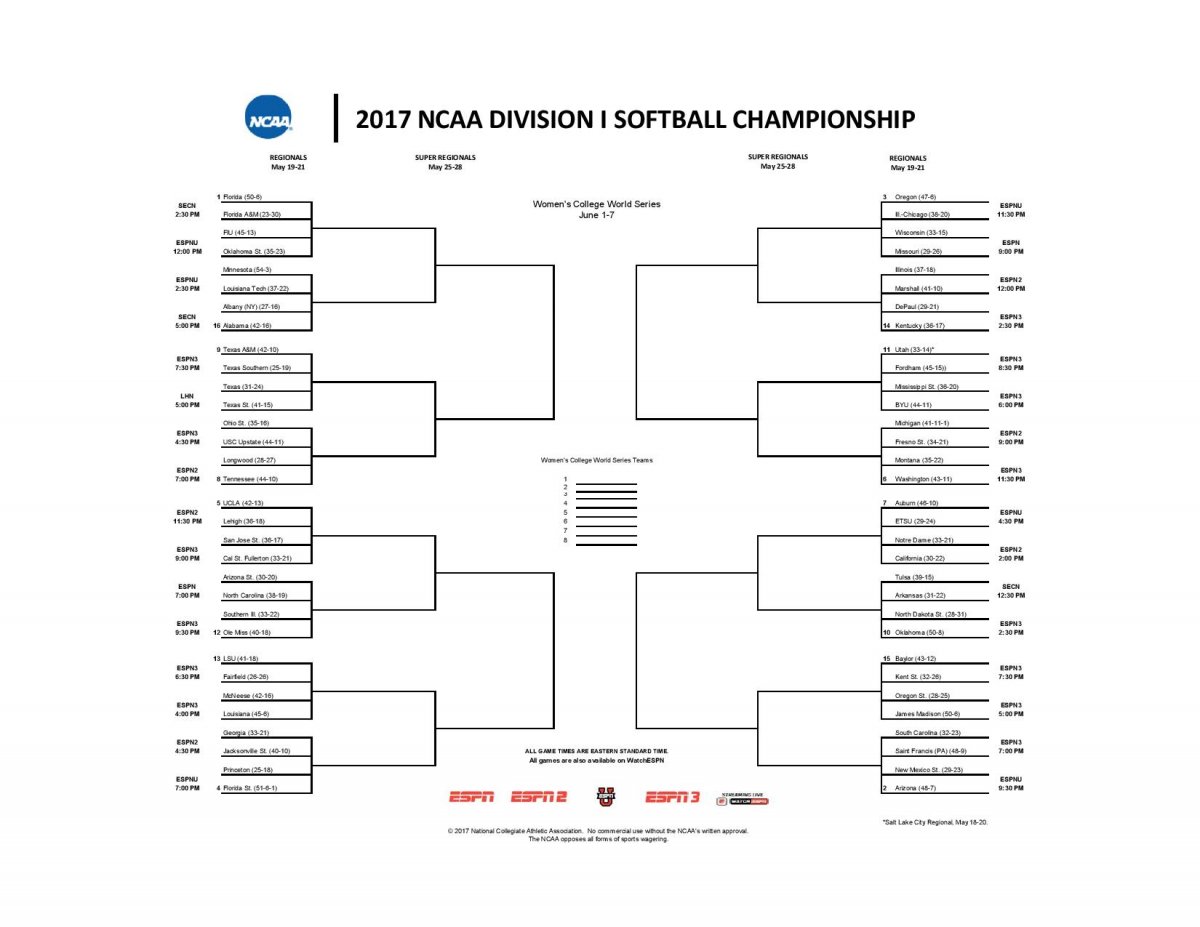 The team's bad luck doesn't end there, though. As you can see, the team also got placed in the same region of the tournament as Florida, who is the No. 1 seed. So, for a season in which the Golden Gophers were fantastic, they earned themselves one of the hardest potential runs to the championship in the NCAA.
Ohio State is also in the same region and unseeded. The Buckeyes will take on USC Upstate May 19.