Imagine being sad that Michigan, Wisconsin and Purdue lost their Sweet Sixteen games.
That's an icky feeling because conference pride is complete and utter bullshit. Ohio State was garbage this year but hey at least Wisconsin had another deep tournament run. A thousand showers can't wash that stink off, so don't put it on.
Affairs of the heart are different from rooting interest; the heart wants what it wants. Staying in Madison, Sam Dekker and Frank Kaminsky were goofy, truculent bastards who advanced the Badgers' awful style of basketball in a charming and endearing fashion.
Dekker and Kaminsky were fun to watch and unnervingly difficult for me to hate, but when Wisconsin's championship run ended at the 2015 Final Four I didn't feel a crumb of sadness. I felt sated with basketball entertainment and was extra-happy Wisconsin lost a championship in Indianapolis for the second time in a single academic year.
So this season, while Ohio State was garbage (let's not forget to mention this whenever possible to prevent the creeping apathy of accepting it as normal) I found myself enjoying the hell out of Michigan's basketball team. 
This was the most likable Michigan team in any sport since the 1998 hockey team. Stop it, please.

— Ramzy Nasrallah (@ramzy) March 24, 2017
They played extremely watchable basketball featuring players I could not bring myself to despise. It felt like revenge for Cardale Jones, whom Michigan fans either had to love or lie to themselves about loving. 
I prefer my Michigan basketball teams loaded with Maurice Taylors, Avery Queens, the Fab Five (minus Ray "basically Ringo" Jackson) and as many punchable faces as NCAA roster limitations allow. The Wolverines should be both as evil and inconsefuckingquential as possible. Historically there's been no love for their stars in any sport and especially their Heisman winners because we know where they come from. 
This year's team was different. Xavier Simpson, Ohio State's latest in-state recruiting miss (it's a shadow dynasty, folks) is going to be a pain in the ass for awhile. Derrick Walton Jr and Zak Irvin were uniquely likable Wolverines and somehow on the same team. And Sideshow Bob will be back for one another year, albeit without Walton or Irvin. Good.
I did not root for Michigan for a single second. I just admired the hell out of their squad. It's entirely possible the timing was serendipitous and they merely filled my admiration vacuum created by the Amir Williams-Marc Loving Not Trying Very Hard in Plain Sight-era which has since come to a merciful close.
Either way, as an only-casual basketball fan who would happily trade 10 Ohio State Final Four runs for a single football win in Ann Arbor, I have no trouble sleeping at night - but when I find myself admiring another B1G football team, it's a little more dangerous. That's happened to me exactly five times over the past 25 years.
Today I'm coming clean. Here they are.
---
5. Northwestern, 1995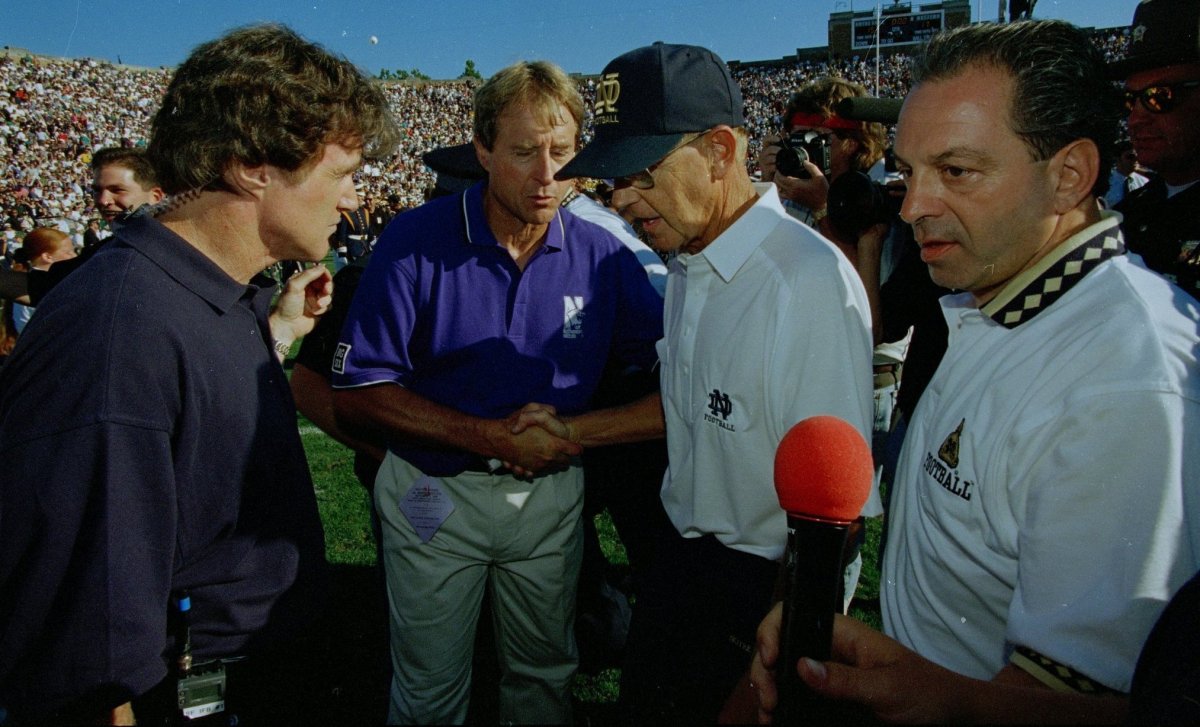 I'm old enough to remember when Northwestern won 18 games in the 1980s. Total.
Here's how shitty that program was: In 1982 the Wildcats went 3-8 and for winning that much Denny Green was awarded the Big Ten Coach of the Year (!) sharing the honor with Bo Schembechler. If you're wondering about the 1982 Buckeyes - and why wouldn't you - they only went 9-3, won their bowl game by 30 points and easily defeated both Denny and Bo that season.
That was Year Three of Ohio State's now-37 year COY drought, which will never end as long as football is played. We digress.
Gary Barnett was in his fourth season coaching Northwestern, having gone 3-8, 2-9 and 3-7-1 over his first three seasons. His Wildcats opened 1995 in South Bend as 27-point underdogs riding a 20-year streak of losing their opening game, usually very badly. Their starting quarterback quit football and dropped out of school during fall camp. 
And they stunned the Irish, 17-15. It was bananas. Everyone was sucked in, including me. You think the hoopla surrounding their first-ever NCAA Tournament bid this month was loud? It was a mouse fart compared to Northwestern winning at Notre Dame.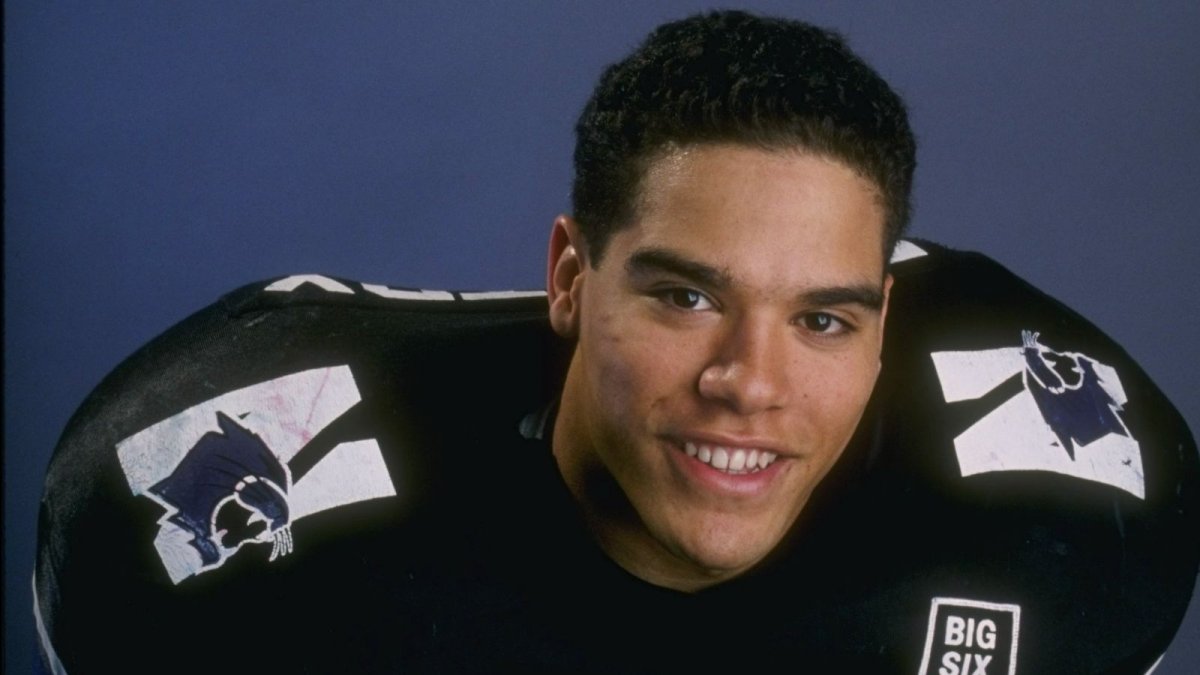 After a week of national celebration Northwestern returned for its home opener and promptly lost to Miami - the one not in Florida. It was hysterical, and yup still Northwestern resonated as the verdict. But then two things happened; one quietly and the other quite conspicuously: 1) That Miami Redskins team (they became the Redhawks the following season) turned out to be pretty damn good. Barnett's successor - the late Randy Walker - was their coach. 
And 2) The Miami game was the final one Northwestern would lose in the regular season.
While Ohio State was obliterating everything in its path en route to one of its many squandered 1990s title shots, Northwestern was garnering America's love and attention in a manner that hasn't been matched since. When the Buckeyes eventually gagged against Michigan, the Wildcats won the outright conference title. Their viewing party was broadcast alongside The Game, which for Buckeye fans became a televised dichotomy of joy and pain.
It was impossible to harbor any bitterness; they were absolutely charming and proved their point. Northwestern had beaten #7 Michigan in the Big House en route to Pasadena, two things the Buckeyes had not done in about a decade - and they did so while allowing Tshimanga Biakabutuka to only rush for 205 yards.
That seemed like a lot at the time. *Ron Howard Arrested Development voiceover* But it wasn't.
4. Iowa, 2009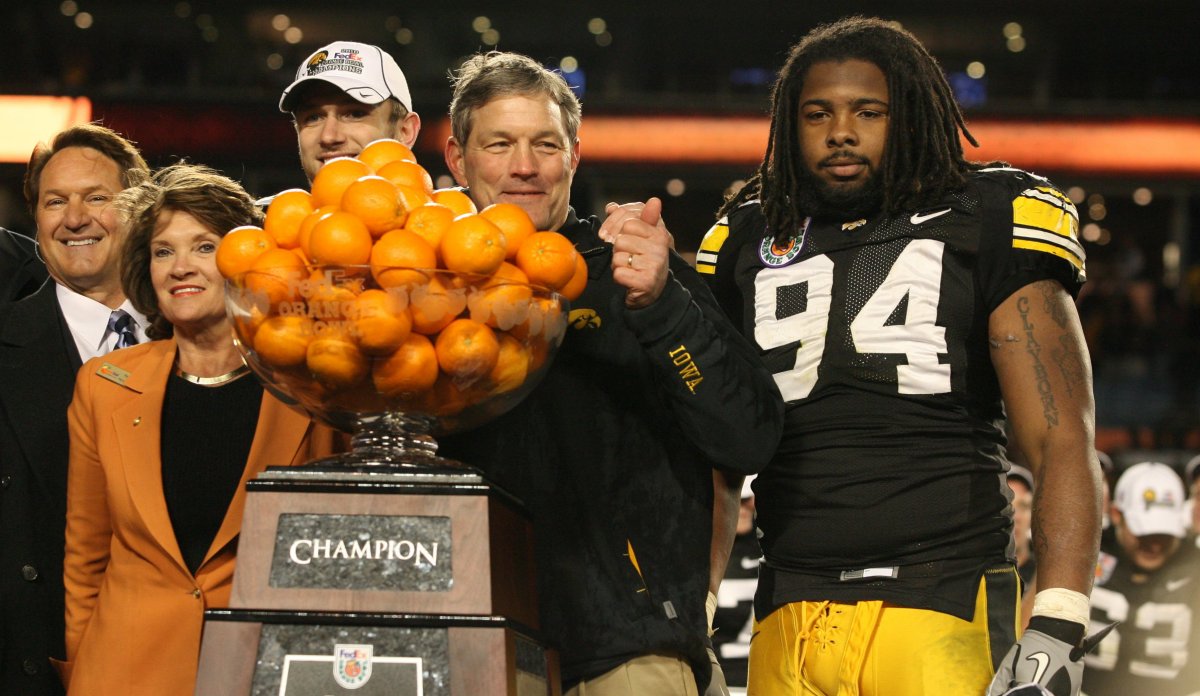 Of all the seasons Kirk Ferentz has ever Ferentzed, the 2009 season was the Ferentziest. 
You're probably thinking whoa hold on there blogger the 2015 Hawkeyes went 12-0 then lost the Big Ten championship and got brained in the Rose Bowl to end their dream season on a two-game Crying Jordan streak. Apologies, but bulldozing through a schedule only to lose the last two games is just a tad too John Coopery for me to admire. This isn't an oversight.
The 2009 Hawkeyes began slowly - that's what the Ferentzy teams often do - with a one-point victory over Northern Iowa on BTN in a broadcast that felt like it was destined for that precious high shelf reserved for Appalachian State. Iowa is going to be bad! A few weeks later they strangled #5 Penn State in State College. They're good, actually!
Iowa struggled to beat Northern Iowa and Arkansas State, yet played a winner-take-all game for the Big Ten title.
The next week they escaped Arkansas State at home. Nope, still bad! Then they beat Michigan, won at Camp Randall and then East Lansing on three straight Saturdays. Whoa.
Iowa was undefeated through October. Coach of the Year was already locked up, and nothing could stop the Hawkeyes. Ricky Stanzi was America's greatest American. Cardinal Mooney's DJK was - and might still be - Ohio's favorite defector.
Except then came 5-4 Northwestern, which left Kinnick with a W on the first Saturday in November. Then the Buckeyes, who won in overtime the following Saturday to clinch the conference with a week to play as Stanzi watched from the bench with an injury.
Iowa, still vying for the BCS, blanked Minnesota and got ACC Champion Georgia Tech in the Orange Bowl, whom they treated as a highlight reel of their season: Bludgeoning line play, moments of sheer incompetence and ultimately a suffocating 24-14 victory over an offense that had been averaging over 35 points per game. 
Afterward, the victorious Stanzi addressed a thrilled nation:
Don't ever apologize for liking the 2009 Hawkeyes. Failing to do so would have been unpatriotic.
3. Penn State, 1994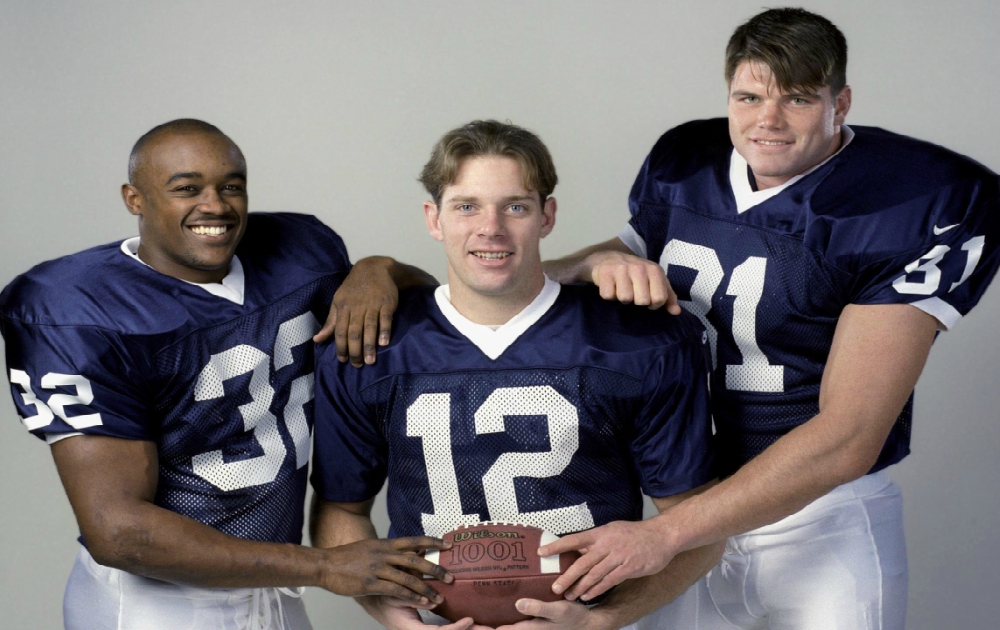 After beating Ohio State 63-14 Joe Paterno - still lucid and comprehensible behind a microphone in 1994 - said the Nittany Lions weren't as good as they had just played and that Ohio State, in undignified reciprocity, wasn't as bad. He was half-right: The Buckeyes were underachievers that season, though quite decent when fully operational.
But Penn State was historically good. Absurdly good. Breathtakingly good. I could not look away, even as they were grinding my team into a smooth, creamy paste. Stockholm Syndrome is real, and every single player on that team seemed destined for a 12-year NFL career. This was the Penn State we in the Midwest had been warned about all along.
It was Paterno's second year in conference play. When Penn State's admission was originally announced the term Big 3 got thrown around, assuming Ohio State would be back to normalcy under Cooper and Michigan would continue being Michigan. In Year One the Nittany Lions lost to Ohio State and Michigan and no one else. In Year Two they delivered what was promised, and it was both beautiful and terrifying.
Ki-Jana Carter chose to leave Columbus to play for the coach who would never retire in favor of Ohio State's, whose tenure was under duress throughout its duration (the Buckeyes picked up a Pennsylvania linebacker who wanted to play running back, so it all worked out eventually). But while OSU's dream seasons that decade all collapsed eventually, Penn State will always have 1994.
If you ever get the chance to play College Football God, please have the Cornhuskers and Nittany Lions from 1994 play a best-of-three for the Big Ten and national title - and put those games on my DVR.
2. Illinois, 2007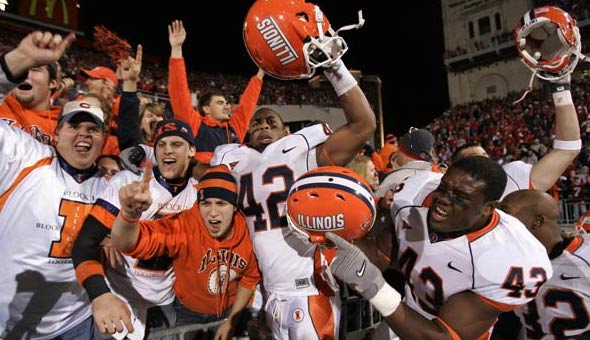 This is bigger than Illinois. It's bigger than Ron Zook. It's bigger than Juice Williams, J. Leman, Arrelious Benn and Silver Football winner Rashard Mendenhall.
The 2007 Illini were a one-team microcosm of college football's goofiest, craziest and nonsensical season. You just happen to remember them for how they treated undefeated top-ranked Ohio State to its only loss of that regular season and its first since The Really Bad One (as always, don't click on that).
But hindsight is comforting - that game had to happen. Todd Boeckman's final competent performance that season happened in State College the prior month. He did a great job of handing off to Beanie Wells in Ann Arbor, was exposed against LSU and found the bench early on in the USC game which was where he spent most of his final season behind Terrelle Pryor.
His slide as a passer and game manager began against Illinois, where he was an interception machine with a 35.3 QBR while being thoroughly outclassed by college football's non-murderous Juice. That frustration might have overshadowed how fun that Illinois team was for you. I liked them then, and I love them now - especially in light of how 2007 concluded.
How was Illinois a microcosm of that insane season? It opened with a loss to Missouri, beat a bunch of bad teams in uninspiring fashion and then took down #21 Penn State and #5 Wisconsin in succession before losing a 10-6 bum fight to 2-4 Iowa. The Illini entered Columbus with three losses and finished off their victory with a breathtaking 16-play, 42-yard drive that chewed up the final eight minutes of clock and ended the game at the OSU 34 in victory formation.
Jim Tressel coached in Columbus for 10 seasons, but that drive was the single most Tresselballiest one of his tenure and it happened at his expense. There's no way to not appreciate that. I've never seen anything like that in the Horseshoe. It was art.
As it turned out, three-loss Illinois ended up in Pasadena following the two-week beautiful disaster that sent #7 Ohio State to #1 in the BCS rankings for playing one (!!!) game. The Illini got smacked around in the Rose Bowl, because of course they did. Maybe they would have beaten LSU in New Orleans for the title. Perhaps they would have lost to 6-5 Memphis in the New Orleans Bowl. 
Both would have been entirely believable - in a season that was everything but. That Illinois team was a stunning princess in a $10,000 ballroom gown cutting a 12-second four-octave fart.
1. Michigan State, 2005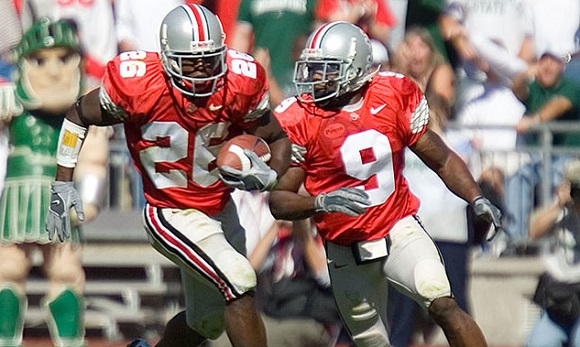 Years before Mike Hart smugly awakened little brother from his long sleep, Michigan State Sparted its way into every college football enthusiast's heart, provided their team was safely clear of the blast radius [1998NightTerrors.gif]
The 2005 Spartans delivered one of the most hilarious seasons of my lifetime, beginning the year unranked - then skyrocketing to #11 in the country - before ending it both unranked and bowl ineligible. Imagine playing BINGO and having possible square covered without having a BINGO and losing to someone else whose only five covers produced a BINGO.
That was Sparty. A hilarious tragedy. I loved them.
No team in my lifetime has carried a more diverse portfolio: Sparty blew out bad teams, blew out good teams, were blown out by good teams, were blown out by bad teams, had nailbiters against good teams and - you'll be shocked - had nailbiters against bad teams too. John L. Smith ordered everything on the menu, and it was impossible for me to look away.
College sports staple and cosmic phenomenon Sparty No got its sea legs that season, and while there are so many worthy stories that contributed to building that image, we'll sign off with the best one of 2005 which preceded Jack Arute's zenith as a sideline reporter:
Those Spartans were my favorite non-Ohio State B1G team of the past quarter century. I did not root for them for a single second of 2005, but I will cheer them on forever.