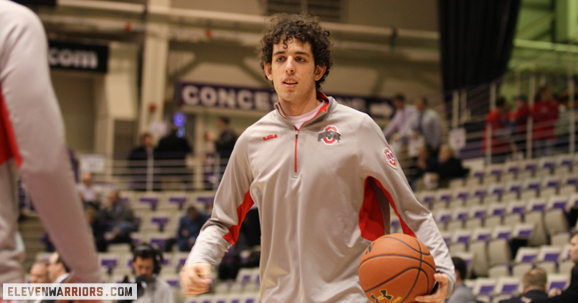 Ohio State basketball fan favorite Amedeo Della Valle was featured today in La Gazzetta dello Sport, arguably Italy's biggest sports newspaper. The article is of course in Italian but thanks to the power of Google we can read it in English, though much of the writing does get lost in translation:
Thanks also to Chris Jent old marpione of our league, now an assistant coach of the Buckeyes. The figure may work more closely with Amadeus. "It 'a super guy, in all material respects. And I do not have to worry if you do not play: his time will come. And then, what was the alternative? Stay in Italy, where you have to stop and study until 30 years you do not play anyway?
Either way, it's great to see our man ADV getting some love from back home in Italy.