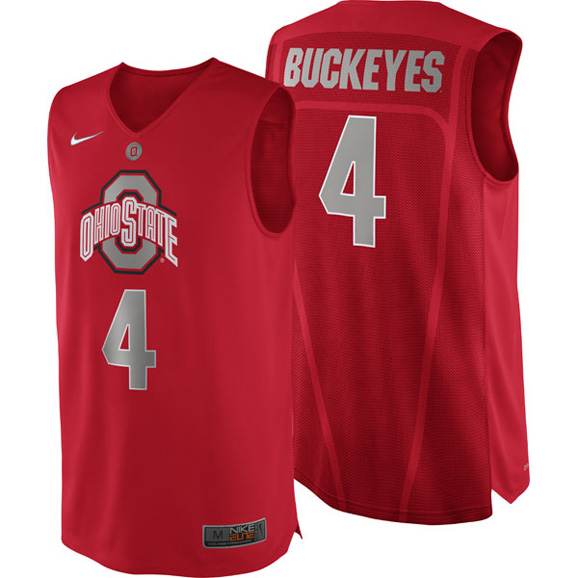 Ohio State football is no stranger to alternate uniforms, wearing variations of Nike's Pro Combat or Rivalry uniforms to against Michigan for the last four seasons, but now the basketball team is getting in on the act.
Thad Matta's team will wear what is being informally referred to as "Logo" jerseys against Michigan on February 5. The jerseys, as you would imagine, feature the school's logo front and center on the chest, with the player's number below the logo.
Eight other schools have worn or will wear the new jerseys this season for Nike:
We absolutely hated Gonzaga's logo uniforms the Bulldogs wore against Butler on Saturday night and now comes the real bad news: Nike has partnered with eight other schools to wear similar alternate uniforms this season.

That includes North Carolina (Jan. 26), Villanova (Jan. 30), USC (Jan. 30), Ohio State (Feb. 5), Kentucky (Feb. 12), Georgetown (Feb. 15), Duke (Feb. 16), Texas (Feb. 16). It also appears Michigan State will be wearing one sometime in the future.
If history is any guide, we can probably expect Ohio State to trot out alternate basketball uniforms at least once a year going forward.