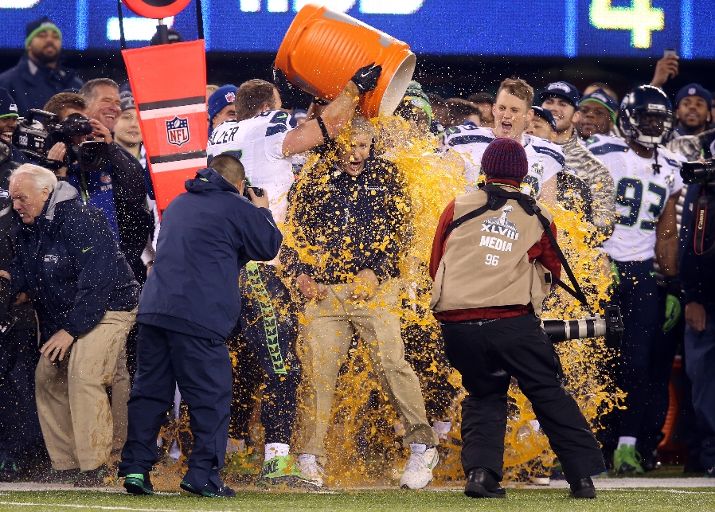 Pete Carroll has come a long way from being unceremoniously dumped by the New York Jets and New England Patriots.
In his fourth year as coach of the Seahawks, Pete Carroll led Seattle to the promised land. He joins Jimmy Johnson and Barry Switzer as the only coaches to win both a Super Bowl and a college football national championship.
It was not just a win, which a lot of people expected on the premise that great defense is more reliable than great offense. It was a controlled demolition. Seattle scored in every way conceivable, beginning the game with a safety on an errant snap on the Broncos' first possession. Seattle added a rushing touchdown, a passing touchdown, a pick six, and a kickoff return for touchdown to begin the second half. Seattle won this bell to bell.
Demaryius Thomas' 13 catches for 118 yards and one touchdown was the only bright spot of the game for Broncos' fans.
As impressive as a performance as that was for Seattle, it does regrettably mean that football season is over now. Where are you, August? :-(