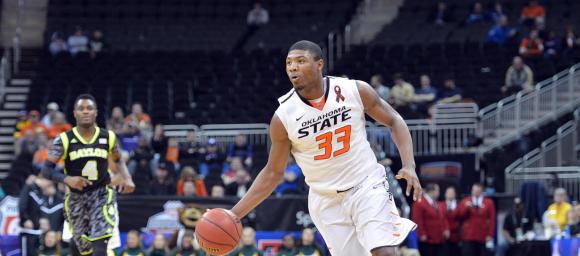 Ohio State is not the only preseason top ten team in free fall in 2014. Oklahoma State, led by preseason All-American Marcus Smart, dropped a home game to unranked Baylor. Baylor had previously lost five straight and six of its last seven.
Now, Oklahoma State has lost three of its last four.
Marcus Smart's struggles of late continued in this game. Smart finished with 15 points, albeit on 3-14 shooting. He was 9-11 from the floor and had seven assists, albeit with five turnovers.
Markel Brown's hot hand kept the Cowboys afloat. Brown was unconscious from deep, shooting 6-8 behind the arc and finishing with a game-high 24 points.
Brady Heslip led Baylor with a team-high 20 points in the win.
If nothing else, it is symbolic revenge for the Baylor Bears football team, whose national championship hopes were dashed in November at Oklahom State in a blowout loss.