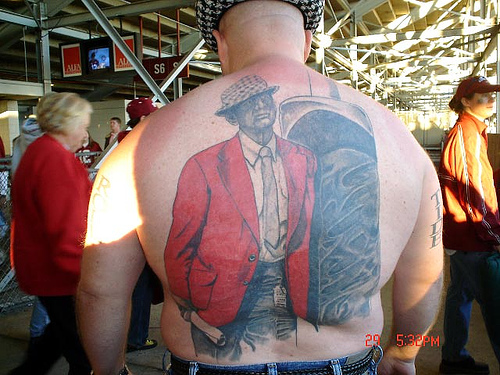 A.J. McCarron may have been cheering for Auburn to win this year's national championship, but that olive branch isn't leading to a gentler chapter in Bammer-Auburn relations. From last night's Auburn recruitment dinner:
There were multiple Bama fans at Bob's Victory Grill last night harassing Auburn coaches, players, and recruits. The worst was kicked out.

— WarBlogle.com (@WarBlogle) January 18, 2014
Just remember: eventually Nick Saban will leave these people through another job offer or retirement.