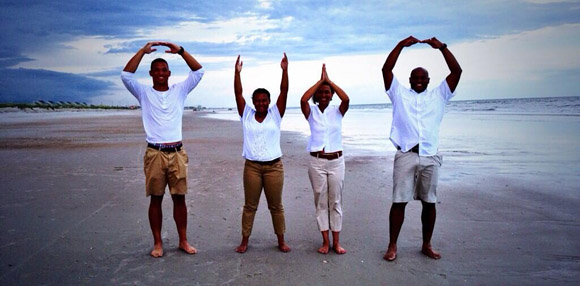 Ohio State quarterback commitment Stephen Collier has been awarded the Albany Herald "People's Choice Player of the Year" Award. Collier becomes the third Lee County Trojan in the last four years to win the honor, but became the first player to win the People's Choice award and the Herald Player of the Year award.
"I came in here as a ninth-grader not being a very good quarterback," he said. "The coaches here helped me and without them, I'd be nothing. This season wasn't all my doings, it was all the team's doing. It's a Lee County thing."

The senior helped the Trojans to a 6-0 start before Lee suffered its first setback to Thomas County Central in a game Collier said he'd like to forget. But he helped the Trojans rally back, winning a huge game the following week over Harris County. He then helped the Trojans win their final two regular-season games, claiming the region championship in the final week of the season.

They beat Effingham County in the first week of the playoffs before they lost a thriller in the second week, nearly coming from behind to beat Mundy's Mill. The Trojans were 25 yards from the potential game-winning touchdown when Collier's final attempt was incomplete, sending Mundy's Mill to the quarterfinals.

Collier took the loss especially hard. However, Lee County coach Dean Fabrizio couldn't have been happier with Collier and his unselfish play.

"Stephen's done so much for this football team during his time here and he played his heart out," Fabrizio said after the game. "I am very proud of him and the effort he gave, as well as the whole team and everything they've accomplished this year."

It took Collier a few days to move on from the game. But looking back, he said he wouldn't change anything.

"The season was different than I expected," he said. "I wanted to accomplish a lot of great things. Sure, I would have like to have gone to the state championship game, but no, I wouldn't change anything. It was fun."
Collier, who finished his senior season with 3312 total yards and 44 touchdowns, has already enrolled at Ohio State and is working towards participating in spring football in Columbus.