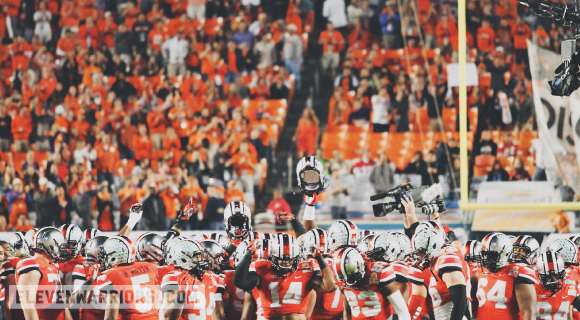 One of the biggest criticisms during the BCS era was the significant number of tickets schools had to sell for the games. Each participating team was on the hook for 17,500 tickets. In less than desirable matchups, it was impossible for universities to unload that many tickets, especially when they were going for low amounts on the secondary market. 
Well, say goodbye to those large numbers. USA Today reported that the new College Football Playoff will make teams purchase 12,500 tickets for the semifinal games and 20,000 for the national championship game. 
BCS executive director Bill Hancock told USA TODAY Sports that the 12,500-ticket requirement will include the two semifinal games, plus the Cotton, Chick-fil-A and Fiesta Bowls. Those three games, plus the Rose, Sugar and Orange Bowls, are part of new playoff and premium bowl rotation, which starts next season and replaces the BCS. Hancock said the national championship game will have a requirement of about 20,000.
Neither Ohio State nor Clemson sold out its allotment to the Orange Bowl, with upwards of 16,000 tickets going unsold. 
"I think it's more in line with what the schools can use," said Hancock, who also will oversee the playoff. "It's a balancing act, because you had Connecticut, which only could use 5,000. On the other hand, you had LSU going to the Sugar Bowl and could take 50,000. Our challenge in preparing contracts is to find a middle ground that will work for everybody."