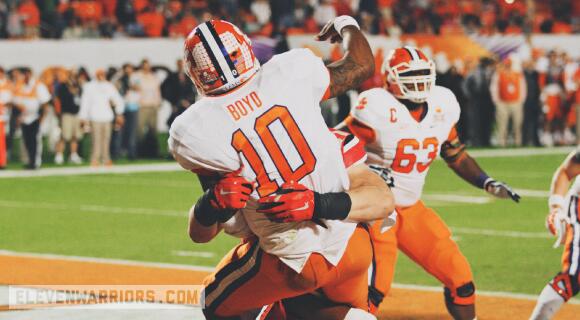 A month ago, Ohio State thought it might be waking up this morning as national champions. Instead, the Buckeyes lost their final two games and finished No. 10 in the Coaches Poll and 12th in the AP Poll. Florida State, Auburn, Michigan State, South Carolina and Missouri are the consensus top 5. 
Four Big Ten teams — Michigan State, Ohio State, Wisconsin and Nebraska — are ranked by the coaches. Nebraska does not appear in the AP Poll. 
This is the second consecutive season the Buckeyes have finished the season in one of the top 10s. Since 2005, Ohio State's only been outside the final top 10 once — 2011.