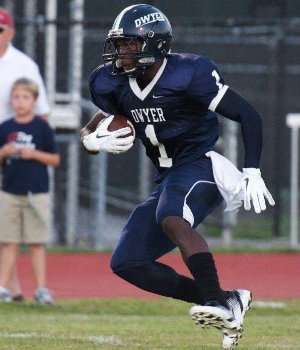 After an eventful recruiting week, we are now entering into a dead period. A dead period prohibits in-person contact between prospects and coaches. Calls are allowed but visits are off until mid-Janurary. 
Big Ten schools welcomed in 15 new pledges in the past week. Purdue added five, Minnesota added three and Rutgers added two. Illinois, Maryland, Nebraska, Ohio State and Wisconsin each added one. The latest movement results in Nebraska and Purdue moving up the rankings. 
It has been an eventful week on the recruiting trail for Ohio State. Many of Ohio State's top targets drew visits from the Ohio State coaching staff. There were rumors surrounding Johnnie Dixon all week, which were only fueled when he wore an OSU hat to his state championship game. A decision from Dixon is expected tomorrow, with the Buckeyes feeling confident. 
The biggest news of the week came today when five-star Raekwon McMillan committed to Ohio State on national TV. His commitment moves the Buckeyes up to second in 247Sports' rankings and up to eighth in ESPN's rankings. 
Now, on to the rankings.
14. Indiana

Indiana falls a few spots after many of the other Big Ten teams were active on the recruiting trail. The Hoosiers actually have the potential for a strong recruiting finish but it's too hard to predict whether or not they can close the deal with many of their top targets. 
Commitments: No new commitments this week.
Visitor news: Indiana hosted quite a few official visitors over the weekend. The biggest name was four-star receiver and Tennessee decommit Dominique Booth. There is a very real chance that Booth ends up in Bloomington. He recently signed a financial aid agreement, although that is not binding on his end. 
13. Minnesota

Jerry Kill and company have some recruiting momentum on their side as they look to finish strong. They were always expected to take a smaller number of commitments, so the low ranking shouldn't be surprising. 
Frank Ragnow, a four-star lineman, is the Gophers biggest target. They are in a battle with Florida State, who has added a few lineman into the fold recently. Minnesota is also fighting to keep four-star RB Jeff Jones committed. 
Commitments: Minnesota landed three commitments in a 24-hour stretch this weekend. Three-star safety Khari Blasingame committed to the Gophers over Northwestern. Cody Poock, a two-star linebacker, held offers from Illinois and TCU before committing to Jerry Kill. Two-star offensive tackle Luke Rasmussen was the final commitment of the week. He holds offer from much of the MAC. 
Visitor news: The Gophers hosted a pair of uncommitted prospects over the weekend. Unranked athlete Martavius Mims officially visited and could soon commit. Mims has offers from Navy and Western Kentucky. Three-star corner Craig James also came away impressed with his visit. He previously named Indiana and Minnesota his leaders, so a commitment to the Gophers could come soon. 
12. Illinois

Tim Beckman's recruiting class is largely unimpressive and it doesn't look like things will change down the stretch. Most of the recruits the Illini are chasing are of the three-star or lower variety. While anyone can show me a list of successful lowly ranked recruits, there have been a ton of misses at that level too. While Michigan State has been successful with three-stars, most of the B1G has not. 
Commitments: Illinois added a commitment from three-star linebacker Tre Watson. The 6-foot-2-inch, 230 pound linebacker held offers from Air Force, Eastern Michigan, FIU, FAU, South Florida and Central Florida. Illinois now has 15 commitments. 
Visitor news: The Illini reportedly hosted 12 recruits this past weekend. You can read more here. 
11. Purdue

The Boilermakers have a ton of recruiting momentum after a huge recruiting week. Purdue still has about five more spots left in this class and must use them well. They could continue their recruiting tear with a commitment from three-star receiver Ladarius Wiley. He is currently deciding between Purdue, Cal, Northwestern and Fresno State. 
Commitments: Purdue landed five commitments in the past week. Martesse Patterson, a three-star offensive lineman from Columbus, committed to Purdue over offers from Illinois, Indiana, Kentucky and much of the MAC. Juan Jenkins, a three-star safety from Florida, decided to pledge to the Boilermakers over a host of FCS offers. Three-star corner Brandon Roberts chose Purdue over Cincinnati, Washington State and others. Keiwan Jones, a three-star defensive tackle, selected the Boilermakers over FIU, Marshall, Iowa State, and Tulane. The latest commitment came from unranked tight end Cole Herdman, who held offers from Liberty and Campbell. 
Visitor news: No visitor news.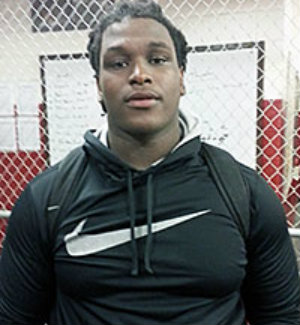 10. Iowa

A decision from three-star quarterback Tyler Wiegers is expected in the next week or so. Iowa is considered the overwhelming favorite for the one-time Rutgers commitment. Five of 11 crystal ballers have four-star offensive tackle Brian Wallace pegged for Alabama over Iowa. He recently took an official visit to Bama. 
Commitments: No new commitments this week. 
Visitor news: No visitor news. 
9. Maryland

The Terrapins have recently missed out on a few prospects, but they still sit in a good position to land a few highly rated prospects. Five-stars Damian Prince and Jalen Tabor still appear to be favoring Maryland, but there is still work to be done. Army All-American Demetrius Johnson is also considered to be leaning towards the Terps. 
Landing three All-Americans would be huge for Randy Edsall and the Terrapins. 
Commitments: Three-star offensive tackle Sean Christie pulled the trigger and committed to Maryland over Albany. This commitment comes days after Maryland missed out on three-star lineman Brock Ruble. 
Visitor news: Maryland played host to two-star long snapper Nate Adams over the weekend. Adams picked up an offer from the Terps and it didn't take long for him to name them as his leader over Air Force. 
8. Northwestern

The top target on the Wildcats' board is undoubtedly Parrker Westphal. The four-star corner recently had in-home visits with Vanderbilt's James Franklin and Northwestern's Pat Fitzgerald. There was some recent movement towards Vandy on the crystal ball but NU currently holds the lead by a wide margin. 
Commitments: No new commitments this week. 
Visitor news: No visitor news.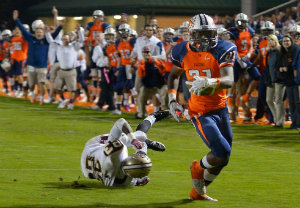 7. Rutgers

Kyle Flood is still seeking to add a few more recruits into the fold. Weekly decommitments have not helped his cause of building a good class. Last week, Rutgers lost Jonathan Hilliman when the three-star running back flipped to Boston College. He previously held offers from Ohio State and Alabama, but those were most likely non-commitable. 
Commitments: Rutgers added a pair of commitments during the past week. A commitment from three-star offensive tackle Marcus Applefield came as no surprise. It was long rumored that he favored Rutgers over Maryland, Florida State, Purdue and others. They also landed a commitment from three-star corner Waynedriko Smith. Smith chose the Scarlet Knights over an offer from Cincinnati. 
Visitor news: Three-star receiver Melvin Holland Jr. visited Rutgers this weekend and left with an offer. This offer puts the Scarlet Knights right up at the top of the list with Minnesota. Rutgers also hosted JUCO quarterback Daniel Fitzwater as they look for a replacement to their recent QB decommitment. 
6. Michigan state

There has been a lot of talk of three-star Ohio native J.J. Pinckney committing to Michigan State, but it seems like he keeps putting it off each week. The Spartans' staff could be waiting to see if they land someone else. There was some buzz surrounding Michigan State and Rutgers decommitment Kiy Hester, but he decided to commit to Miami (FL) this weekend.  
Commitments: No new commitments this week.
Visitor news: No visitor news. 
5. Nebraska

How strong Nebraska will finish on the recruiting trail depends on their ability to flip some of their top targets from other schools. The general expectation is they'll be able to flip at least a couple more commitment on their way to a solid recruiting finish. 
Commitments: Bo Pelini was able to flip three-star defensive tackle Joe Keels from Wisconsin. The junior college transfer held offers from Alabama, Ohio State and many others. 
Visitor news: The Cornhuskers hosted a few prospects this past weekend including a pair of Arizona State commitments. Three-star ASU QB commitment Coltin Gerhart is now trending toward the Huskers after a recent visit. Fellow ASU commitment and four-star RB Kalen Ballage enjoyed his visit, but many expect him to be harder to flip. 
4. Penn State

Three-star safety Shawn Boone has been trending towards Penn State on the crystal ball. A teammate of Johnnie Dixon, Boone has offers from Ohio State, Penn State, N.C. State, Maryland, Florida State and many more. He plans to make a decision in January with PSU and N.C. State being the current leaders. 
Penn State continues to like their chances with five-star defensive tackle Thomas Holley. It's shaping up to be a solid finish for Bill O'Brien and the Nits. 
Commitments: No new commitments this week.
Visitor news: No visitor news.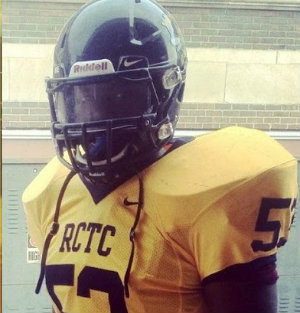 3. Wisconsin

A decommitment from three-star defensive tackle Joe Keels is a disappointing loss for Gary Andersen. A commitment from three-star corner Keishawn Richardson could help Badger fans forget about Keels. A decision from Richardson is expected in the next couple of days between West Virginia and Wisconsin. 
Commitments: The Badgers landed a commitment from three-star junior college running back Serge Trezy. The all-purpose back had offers from many schools including Cincinnati, Baylor, Arizona and Utah. 
Visitor news: No visitor news. 
2. Michigan

The Wolverines' class appears to be coming to a close. It looks like Brady Hoke would be content with landing four-star defensive end Malik McDowell, flip Vic Enwere from Cal and call it a class. Due to tight scholarships, Michigan had to pass on a few highly rated prospects, most notably Parrker Westphal.
Commitments: No new commitments this week.
Visitor news: The only non-committed prospect in attendance this past week was Cal three-star running back commitment Vic Enwere. Michigan is confident they can flip the back from Texas. 
1. Ohio State

The Buckeyes have some recruiting momentum on their side after a great week. All eyes will move towards four-star receiver Johnnie Dixon, who is expected to decide, Tuesday. Ohio State appears to have the edge over Miami (FL) for his services. Stay tuned to 11W, tomorrow, for the latest on Dixon.
OSU spot at the top of the recruiting rankings is safe. 
Commitments: Ohio State added a commitment from their top target, five-star linebacker Raekwon McMillan. The Georgia native selected the Buckeyes over Alabama, Auburn and Clemson. Freshman Danny Clark also made a pledge to Ohio State. 
Visitor news: There won't be any more visitors over the next month due to entering a dead period. Marshon Lattimore and Erick Smith made the trip to Columbus, last weekend. Everything went as expected and they are both expected to eventually commit to Ohio State. Four-star offensive tackle Alex Bookser had a good visit, as well. Despite many thinking he is a Pitt lean, there has been some talk that it is closer to 50/50 between Ohio State and the Panthers.  
---
Rankings Overview

| No. | School | Commits | Scout ★ AVG | Rivals ★ AVG | 247 ★ AVG | ESPN ★ AVG | Overall ★ Avg |
| --- | --- | --- | --- | --- | --- | --- | --- |
| 1 | Ohio State  | 18 | 3.76 (8) | 3.78 (4) | 3.83 (2) | 3.78 (8) | 3.79 |
| 2 | Michigan  | 16 | 3.56 (18) | 3.44 (18) | 3.56 (13) | 3.80 (11) | 3.59 |
| 3 | Wisconsin  | 25 | 3.08 (19) | 2.96 (20) | 3.04 (22) | 3.12 (31) | 3.05 |
| 4 | Penn State  | 16 | 3.25 (28) | 3.25 (30) | 3.31 (27) | 3.40 (26) | 3.30 |
| 5 | Nebraska  | 19 | 3.05 (33) | 3.05 (28) | 3.05 (33) | 3.21 (NR) | 3.09 |
| 6 | Michigan State  | 18 | 3.17 (26) | 2.94 (36) | 3.00 (35) | 3.24 (NR) | 3.09 |
| 7 | Rutgers  | 24 | 2.83 (35) | 2.81 (37) | 2.96 (41) | 2.96 (34) | 2.89 |
| 8 | Northwestern | 13 | 3.08 (48) | 3.08 (56) | 3.23 (46) | 3.31 (37) | 3.18 |
| 9 | Maryland  | 13 | 3.00 (51) | 3.31 (51) | 3.08 (47) | 3.31 (NR) | 3.18 |
| 10 | Iowa  | 17 | 2.94 (41) | 2.71 (52) | 2.88 (51) | 3.13 (NR) | 2.92 |
| 11 | Purdue  | 16 | 2.67 (63) | 2.60 (59) | 3.00 (56) | 3.00 (NR) | 2.82 |
| 12 | Illinois  | 15 | 2.53 (67) | 2.73 (59) | 3.00 (60) | 3.00 (NR) | 2.82 |
| 13 | Minnesota  | 13 | 2.62 (64) | 2.77 (64) | 2.85 (64) | 3.00 (NR) | 2.81 |
| 14 | Indiana | 14 | 2.86 (57) | 2.71 (67) | 2.86 (68) | 3.00 (NR) | 2.86 |
Number in parentheses is national rank