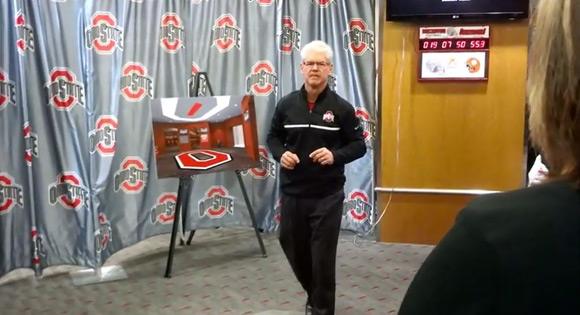 Last December, audio of Ohio State cornerbacks coach Kerry Coombs speaking to class of 2013 prospects surfaced and it was nothing short of the recruiting pitch of the decade.
Running back Ezekiel Elliott's father, Stacey, was the source of the audio, and yesterday he uploaded the video you see above, again capturing Coombs in his element. He's speaking to class of 2014 prospects this time, but the message and the passion are the same, if not better.
"We don't win on accident at Ohio State. We win on purpose. And we win with a purpose."
You're ready to suit up for Ohio State right now, aren't you?