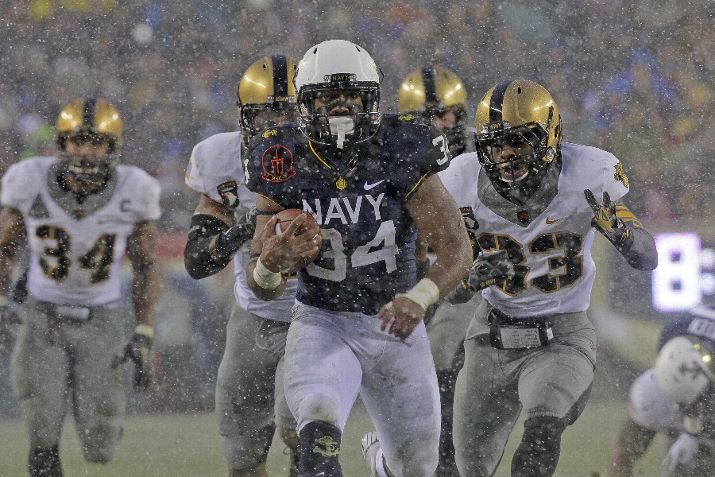 In the final regular season game of the year, the Navy Midshipmen completed its dominance of the rival Army Golden Knights in a convincing 34-7 win.
Though a convincing win for Navy, it was a rather sloppy weather-affected game. Army had three turnovers, albeit to zero turnovers by Navy. Both teams combined for just 60 passing yards, a season-low for any game this season. It ranked lower than the 122 passing yards in Georgia Southern's win against the Florida Gators. In fact, Keenan Reynolds picked up player of the game honors despite having just ten passing yards on seven attempts. He completed only two passes.
Navy's win streak against Army now stands at 12. By comparison, Army's longest win streak in the series is just five (1992-1996).