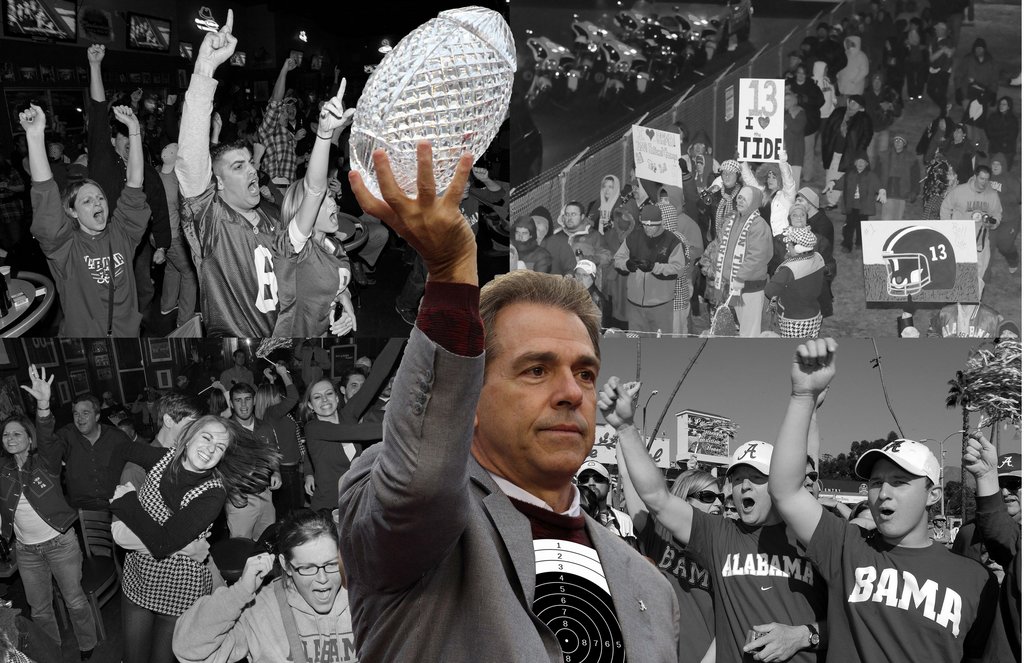 From ESPN:
Alabama coach Nick Saban has had a contract extension on his desk since Friday, and the longer it goes unsigned, the more uncomfortable Alabama officials grow, sources said.

However, another source told ESPN's Brett McMurphy that if Saban leaves Alabama, it "won't be because of money" and that the coach and the school are "always in discussions" about extending the deal each year.

In March, Saban received a raise and contract extension worth $5.62 million a year. At the time, he said it represented his intention to finish his career in Tuscaloosa.
Innnnteresting. Since Alabama just extended Saban in March, they obviously see the threat of Saban leaving for Austin to be very real indeed. (Twitter rumors spotted the new extension at $7 million/year.) It's that, or they just want to ensure Nick Saban is coaching Alabama until the day he dies.
Kirk Herbstreit, who has always had his hand on the pulse of the nation's coaching beat, says there's "no chance" Saban coaches Texas next year.