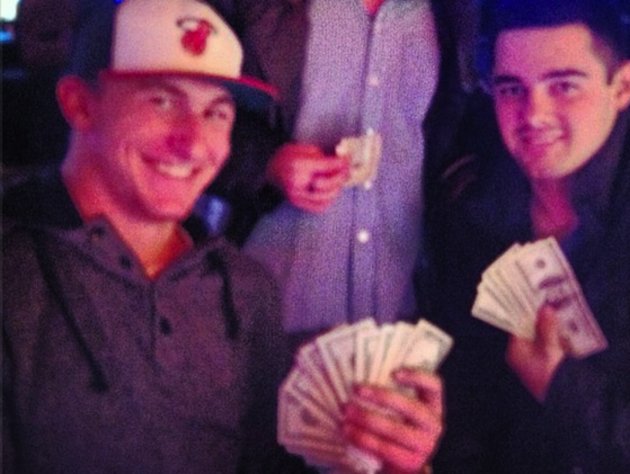 Jameis Winston is expected to win 2013's Heisman trophy in a landslide resembling Harding vs. Cox in 1919. Though others have earned the prestigious invite: 
John Manziel, Quarterback, Texas A&M
Jordan Lynch, Quarterback, Northern Illinois
Tre Mason, Running back, Auburn
Andre Williams, Running back, Boston College
AJ McCarron, Quarterback, Alabama
As you can see, no Braxton Miller or Carlos Hyde. Thankfully, however, Archie "2Heizmanzs" Griffin's record appears safe for another year.