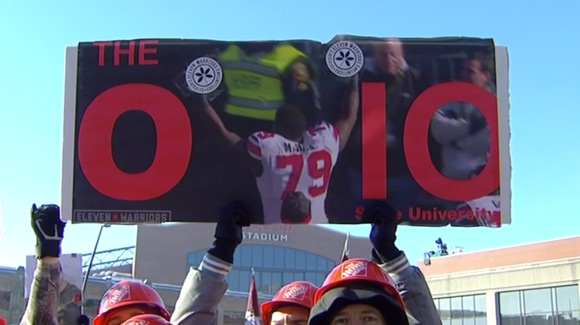 We asked for it and you delivered.
In addition to the Marcus Hall sign featured on the site Saturday, three other signs made it onto the GameDay telecast with accompanying Eleven Warriors logos. Michigan getting X'd, Carlos Hyde NomNomNom and a Jeremy Lin prediction join the epic Hall sign as qualifiers for our challenge.
If you're reading this site, you're already a winner, but if you are the owner of one of these signs, get in touch with us at contact(at)elevenwarriors.com so we can reward you with store credit to Eleven Warriors Dry Goods.
Well played, folks. Well played.