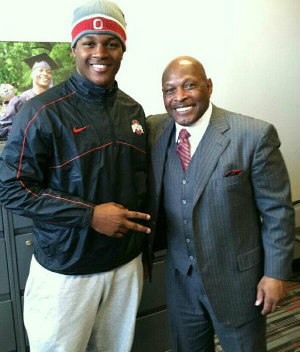 With the regular season over, the next week will be spent meeting with recruits face-to-face before the dead period kicks in. 
Big Ten schools welcomed in five new pledges in the past week. Michigan State, Nebraska, Northwestern, Purdue and Wisconsin each landed a commitment. The latest movement results in Northwestern jumping to eight and Purdue moving up a spot to 13. 
This past week was mostly uneventful in the recruiting world for Ohio State, as they prepared for the Michigan State game. Chad Mavety did surprise some with his decision to commit to Florida State, today. His commitment to FSU leaves the Buckeyes looking for a different offensive lineman. 
Over the next few days, Urban Meyer and the entire staff will be on the road looking to finish the recruiting class strong. This should be an eventful week with many in-home visits planned and decisions expected from five-star linebacker Raekwon McMillan and four-star receiver Johnnie Dixon. 
Now, on to the rankings.
14. Minnesota
Coach Kill and staff have been busy since their regular season has ended. Four-star offensive tackle Frank Ragnow continues to trend toward the Gophers after another visit to his hometown school. Kentucky three-star wide receiver commitment Dorian Baker decided to check out what Minnesota has to offer. The Cleveland Heights native would be a major flip for Kill and company. 
Commitments: No new commitments this week.
Visitor news: The Gophers are expected to host a pair of official visitors, this weekend. Three-star corner Craig James and unranked athlete Martavius Mims will be in town on Friday. Mims has offers from the likes of Navy and UAB, while James has offers from Indiana, Iowa, Iowa State, Missouri and a few others. Both are currently crystal balled to the Gophers, according to a few experts. 
13. Purdue
The Boilermakers hosted over a dozen recruits on official visits this past weekend. Renell Wren, a three-star defensive end, could be close to committing to Purdue over Arizona State. The Missouri native would be a big catch for Darrell Hazell. Three-star defensive tackle Keiwan Jones is expected to make a decision today and it appears the Boilermakers are the favorite over Iowa State. 
Commitments: On Saturday, three-star defensive end JaWhaun Bentley pulled the trigger on his official visit. The 6-foot-2, 245 pound prospect chose the Boilermakers over offers from Boston College, Iowa, Marshall, Maryland, Pittsburgh, Rutgers and others. 
Visitor news: After hosting many of their top targets for visits, Hazell and staff will likely hit the roads to recruit, as the dead period approaches. 
12. Illinois
The Illinois coaching staff appears to be pursing four-star Tennessee decommit Dominique Booth. Tim Beckman is expected to visit him in the coming days, but the Hoosiers could be the team to beat. 
Commitments: No new commitments this week.
Visitor news: The Illini hosted quite a few visitors this past weekend, including just a few uncommitted prospects. You can read more about last weekend's visitors here.  
11. Indiana 
Three-star JUCO corner Demarlon Morris is fresh off a visit to Bloomington and his crystal ball has picked up two predictions to Indiana, including a flip pick from Wisconsin. Morris has offers from Kansas State and Wisconsin. Needing instant help, Kevin Wilson has been navigating the junior college ranks.
I had the opportunity to watch Glenville running back and Indiana commitment Devine Redding. While I don't know exactly how he fits in, I think he is a great prospect. 
Commitments: No new commitments this week.
Visitor news: Three-star corner Matthew Boateng is expected to visit Bloomington for an official visit. The six-foot corner has offers from Kansas, Bowling Green, Buffalo and Marshall. He currently has two crystal ball predictions to Indiana.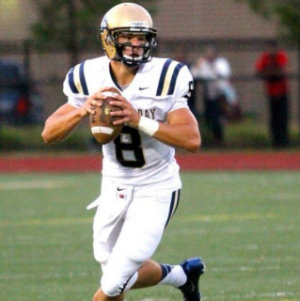 10. Iowa
Kirk Ferentz's recruiting class falls a spot with Northwestern's surge. Three-star quarterback Tyler Wiegers is getting closer to making a decision and it appears that he could soon be an Iowa Hawkeye. He would be a very good QB of the future for Ferentz. 
Commitments: No new commitments this week. 
Visitor news: Three-star defensive end Torey Hendrick is officially visiting Iowa, Friday. The JUCO transfer has an impressive offer list that includes Florida State, Arizona State, Kansas State, Miss. State and N.C. State. One reporter has him pegged for the Hawkeyes. 
9. Maryland
Five-star corner Jalen Tabor has released a final four of Alabama, Arizona, Florida and Maryland. Many believed that he was pretty much a Maryland lock, but quite a few analysts have flipped their picks to the Tide. This would be a heartbreaking loss for the Terps. A decision is expected in early January and many of the coaches have used up their in-home visits. 
Commitments: No new commitments this week. 
Visitor news: Randy Edsall and his staff will continue to hit the recruiting trail hard with the dead period quickly approaching. It will be the last time to visit prospects for a little while. 
8. Northwestern
Northwestern has jumped back up two spots in our recruiting rankings after landing a commitment. There are only a few more spots left in their class. The top remaining target on their board is four-star CB Parrker Westphal. Some may remember Westphal as a Wolverine lock, but Michigan cooled on him. He is expected to decide in the next couple weeks. 
Commitments: The Wildcats add a big commitment from four-star defensive end Garrett Dickerson. While many thought Dickerson would commit to Stanford, he decided to follow his brother to Evanston. Northwestern has 13 verbals. 
Visitor news: Pat Fitzgerald decided to host his top remaining targets this past weekend. He added a commitment from one of the top targets and he is in a good position to land Westphal, as well.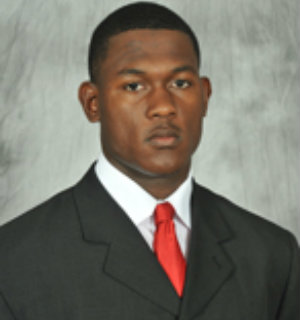 7. Nebraska
Nebraska continues to recruit the junior college ranks hard with the latest offer heading out to three-star cornerback Danzel McDaniel. His crystal ball was all Kansas State, but a Cornhusker offer quickly changed that. Many expect him to commit, potentially on his visit this weekend. 
Commitments: As expected, Bo Pelini picked up a commitment from three-star JUCO safety Byerson Cockrell over the weekend. The Mississippi product held offers from Lousiana-Monroe, Middle Tennessee State and Southern Mississippi. 
Visitor news: Joining McDaniel on campus will be four-star receiver Rahshead Johnson. Johnson was recently committed to Washington, but he decided to open things up with Steve Sarkisian taking the USC job. USC is a player in his recruitment. 
6. Rutgers
A decision from three-star offensive tackle Marcus Applefield is expected soon. Rutgers is considered the favorite over Florida State, Purdue and Maryland. A recent official visit could have sealed the deal for the big tackle prospect. 
Commitments: No new commitments this week.
Visitor news: The Scarlet Knights were the only Big Ten team to host a home game this weekend, allowing them to capitalize by bringing in some recruits for their final game. Here is some information on their recruiting weekend from Rutgers' reporter Todderick Hunt. 
5. Michigan State
First, congratulations to Michigan State on their Big Ten title. 
Michigan State has put together a very solid recruiting class and look to be headed towards a strong finish. While it looks like they'll wrap up their recruiting class with three-stars, they consistently develop their players in East Lansing. 
Commitments: Michigan State added a commitment from three-star tight end Montez Sweat over offers from the likes of Florida, Vanderbilt and West Virginia. Sweat decided to become a Spartan while on his visit. Their recruiting class now has 18 commitments. 
Visitor news: With the regular season over, Dantonio and staff will now be able to hit the recruiting trail. The conference championship sets things back a week, but I'm sure they don't mind. Expect the Spartans' staff to check in on many of their top targets during the next week. It'll be interesting to see if this victory will lead to any immediate recruiting success. 
4. Penn State
The Nittany Lions only have a favorable crystal ball for one remaining prospect, despite wanting to add four more prospects. Time is quickly running out as we have less than two months until Signing Day 2014. It's not surprising that Penn State sent out their ace recruiter, Larry Johnson Sr., to visit Thomas Holley. Bill O'Brien is expected to use his in-home visit, soon. Penn State continues to be the leader for Holley, but Florida is coming on hard. 
Commitments: No new commitments this week.
Visitor news: Four-star offensive tackle Alex Bookser visited Happy Valley and was hosted by almost all of PSU's commitments. Many feel that it will be tough to pull Bookser away from Pittsburgh.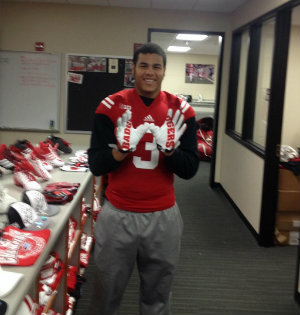 3. Wisconsin
The Badgers continue to inch closer to passing Michigan in our rankings, but mostly because of the number of commitments. Wisconsin has been on a recruiting hot stretch and it could continue this weekend with their coaches still pushing hard on the recruiting scene. 
Commitments: Gary Andersen and company remain hot with another commitment this week. The Badgers flipped another commitment with TJ Edwards changing his commitment from Western Michigan. The two-star linebacker is the 25th commitment for Wisconsin. 
Visitor news: Louisville commitment George Rushing is scheduled to visit Madison, this weekend. The three-star receiver prospect has been committed to the Cardinals for five months, but has remained interested in Wisconsin. 
2. Michigan
The Wolverines class has been restricted by tight scholarship numbers. It looks like four-star Malik McDowell and three-star Vic Enwere are the only realistic targets on the board for Michigan. With two months remaining, things could change in a hurry with coaching changes upon us. 
Commitments: No new commitments this week.
Visitor news: Cal running back commitment Vic Enwere will visit Ann Arbor, this weekend. This will be a big visit in their attempts to flip the Texas native. 
1. Ohio State
The staff has already hit the recruiting trail hard after the tough loss in the Big Ten Championship game. Most of the commitments drew visits on Sunday. Many of the top targets will be visited during the week. It's been mentioned that Urban Meyer will visit Johnnie Dixon in Florida early in the week. Meyer is also planning to visit Raekwon McMillan on Sunday before his Monday announcement. 
Chad Mavety decided to commit to Florida State, this morning. That leaves the Buckeyes searching for another offensive tackle. I have mentioned Virginia Tech commitment Brady Taylor, a Columbus native, as someone the staff should offer. It's unclear where he stands on the staff's board. 
11W will have you covered with the latest information as the coaches hit the recruiting trail hard over the next few days.  
Commitments: No new commitments this week.
Visitor news: The Buckeyes are expected to host Marshon Lattimore, Erick Smith, Marcelys Jones and Alex Bookser for official visits. This weekend will be a good opportunity for the staff to find out where we stand with Bookser. I have long believed that the Glenville trio will be Buckeyes. 
---
Rankings Overview
| No. | School | Commits | Scout ★ AVG | Rivals ★ AVG | 247 ★ AVG | ESPN ★ AVG | Overall ★ Avg |
| --- | --- | --- | --- | --- | --- | --- | --- |
| 1 | Ohio State | 17 | 3.76 (8) | 3.65 (6) | 3.77 (4) | 3.71 (9) | 3.72 |
| 2 | Michigan | 16 | 3.56 (14) | 3.47 (17) | 3.56 (12) | 3.80 (7) | 3.60 |
| 3 | Wisconsin | 25 | 3.08 (18) | 2.96 (19) | 3.04 (22) | 3.12 (31) | 3.05 |
| 4 | Penn State | 16 | 3.25 (28) | 3.13 (27) | 3.31 (26) | 3.40 (26) | 3.27 |
| 5 | Michigan State | 18 | 3.17 (26) | 3.06 (35) | 3.00 (34) | 3.24 (40) | 3.12 |
| 6 | Rutgers | 23 | 2.87 (35) | 2.71 (33) | 2.95 (36) | 3.00 (34) | 2.88 |
| 7 | Nebraska | 18 | 3.06 (36) | 3.06 (34) | 3.06 (37) | 3.24 (NR) | 3.11 |
| 8 | Northwestern | 13 | 3.08 (45) | 3.08 (53) | 3.23 (44) | 3.31 (37) | 3.18 |
| 9 | Maryland | 12 | 3.17 (49) | 3.00 (49) | 3.08 (46) | 3.33 (NR) | 3.10 |
| 10 | Iowa | 17 | 2.88 (39) | 2.71 (52) | 2.88 (48) | 3.13 (NR) | 2.90 |
| 11 | Indiana  | 14 | 2.86 (55) | 2.64 (61) | 2.86 (63) | 3.00 (NR) | 2.84 |
| 12 | Illinois | 14 | 2.57 (68) | 2.71 (57) | 3.00 (64) | 3.00 (NR) | 2.82 |
| 13 | Purdue | 11 | 2.73 (70) | 2.73 (69) | 3.00 (67) | 3.00 (NR) | 2.87 |
| 14 | Minnesota | 10 | 2.80 (63) | 2.70 (72) | 3.00 (71) | 3.00 (NR) | 2.88 |
Number in parentheses is national rank