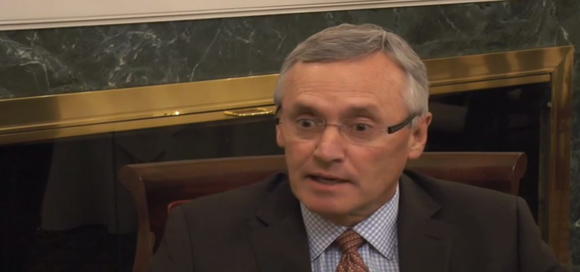 From ESPN:
Tressel is no longer coaching, at least not directly, after a 36-year career. Nearly three full seasons have passed since he last led the Ohio State Buckeyes onto the field. The Ohio State-Michigan rivalry, which Tressel dominated during a decade as Buckeyes coach, resumes Saturday at Michigan Stadium, but Tressel won't be there.

His coaching career, which featured national championships at two levels of college football, ended on a sour note on Memorial Day of 2011, when he resigned at Ohio State amid an NCAA investigation. His career is at least on pause and perhaps over for good. But Tressel, Akron's vice president for student success, is still teaching and impacting young people, perhaps now more than ever.

"Coaching is teaching," he said. "My division of student success is just the effort for us to be successful with 26, 27 thousand students, as opposed to student success for 100 [players]. Recruiting is recruiting; it's just a larger group of prospects. Advising is advising. Financial aid, not much different than where are we going to spend our scholarships when we had X number in football.
This goes to show how good people will always rise to the top. Hard to believe it's been over two years since Tressel resigned, and even harder to picture him in Akron colors as the Vice President of Student Success.
Still, class is forever.