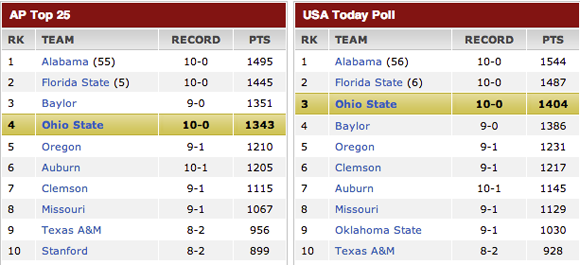 AP voters were apparently more impressed with Baylor's 60-34 win over Texas Tech than Ohio State's 60-35 win over Illinois.
Baylor received eight more votes in the AP poll than the Buckeyes did. Fortunately for Ohio State, the AP is meaningless in the BCS formula.
Ohio State remained in third place in the coaches poll.