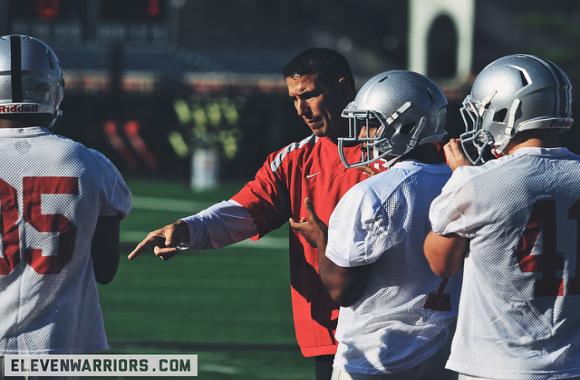 The watch for Ohio State assistants interviewing for head coaching jobs has started a few months early. Dieter Kurtenbach of the Sun Sentinel reported that former Ohio State assistant AD and current Florida Atlantic athletic director Pat Chun flew to Columbus Tuesday to interview Fickell.
Sources close to the situation tell the Sun Sentinel that Chun flew to Columbus, Ohio Tuesday to interview Ohio State defensive coordinator Luke Fickell for FAU's vacant head coaching position.

The 40-year-old Fickell is Chun's top target for the FAU job, which is being held in the interim by Owls offensive coordinator Brian Wright.

Chun's secretary confirmed that Chun was not at the school's facilities today. Chun said Saturday that he would not have any comment on the Owls' coaching search until a hire has been made. That stance was reaffirmed by the FAU athletic department's spokeswoman Tuesday.
FAU is in the early stages of searching for a replacement for Carl Pelini, fired last week for alleged drug use. Pelini's salary at FAU was $496,124. Luke Fickell makes $600,000 at Ohio State, so the Owls may have to spend if they want him.
Kurtenbach, for whatever it's worth, believes Fickell is a longshot for the FAU job.