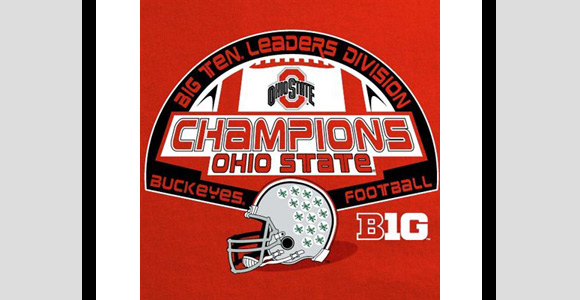 Style points are not discussed among Ohio State coaches and player, head coach Urban Meyer said Tuesday on the Big Ten teleconference. But something that is very much at the forefront of the conversation is the Leaders Division championship and Big Ten title game.
Meyer said he hears the chatter about needing to win big and impress voters. To him, though, it's all noise.
"I just want our guys to play well," Meyer said.
The ultimate goal is Indianapolis, site of the Big Ten Championship Game. The Buckeyes still haven't been able to make its way three hours to the west, but everything points to a road trip in the first week of December. Meyer called division and conference championships a "huge goal."
Ohio State finally got its signature blowout win over Penn State last Saturday. On balancing the style points with running the score up, Meyer said injuries are the biggest factor. He pulled most of the starters in the third quarter because there was no sense in getting someone hurt.
Meyer has already lived through that nightmare with Christian Bryant.
Notes
Urban Meyer:
Meyer said Marcus Hall's improvement is one of the best in America. He said Hall has a future in pro football and that he's arguably the most improved player on the team.
"Jack Mewhort is a grown man playing college football."
Getting the team on the road is sometimes easier to keep their focus, Meyer said. He's learned that in his dozen years as a head coach. There are many familiar distractions at home. Three of Ohio State's final four games are on the road.
"This team's getting mature fast."
Darrell Hazell:
Hazell said Ohio State has four major weapons on offense, which makes it pick your poison for the defense. Those weapons are Miller, Hyde, Smith and Brown.
The top priority on defense is trying to close some of the seams the offensive line has opened for Hyde.
Hazell said Saturday is about Purdue-Ohio State, not his first game against the Buckeyes. He did admit he's excited, though. "There's still some players over there I had good relationships with."
Hazell said Bradley Roby and Ryan Shazier are two defenders who stick out on defense. He's also impressed with the Buckeyes' three-man pass rush.
Brady Hoke:
Michigan takes on Michigan State this Saturday. Hoke said it's a big game for both fanbases, as all rivalry games are. He said both programs respect one another and the game will come down to execution and who makes the most mistakes.
Hoke called the Michigan defense "very inconsistent." He said the Wolverines have given up too many big plays. Tackling has been a big issue. Hoke said it's one of the things he's most disappointed with this season.
Gary Andersen:
It won't be difficult for Andersen to motivate his team to get up for the Iowa rivalry, Andersen said. The series is knotted at 42-42-2. Andersen said it's one of the great rivalries in college football and a game Wisconsin players come to Madison to be a part of.
The Badgers run the jet sweep to near perfection with Melvin Gordon. Andersen said the biggest part of the success is Gordon himself. But he added the offensive line and wide receivers' blocking isn't far behind. Andersen said it takes a lot to get Gordon on the ground.
James White is one of the top yardage producers in the country, yet Gordon gets all the media attention. Andersen called White "unbelievably unselfish" and said if you ask the coaches who the starting running back is, they'll name White.
Bo Pelini:
Nebraska is still in the thick of the Legends Division title race, but Pelini said that isn't the focus right now. The Cornhuskers are concentrating on getting better and preparing for Northwestern. 
Pelini said Taylor Martinez suffered another hip pointer against Minnesota. He said Martinez would not play if Nebraska played on Tuesday.
Turnovers have been critical for Nebraska in the Northwestern series since the Cornhuskers joined the Big Ten. Pelini said that's been reinforced this week.
Mark Dantonio:
The Michigan-Michigan State game has long been physical. Dantonio said stopping the run on defense and establishing the run on offense are 1A and 1B Saturday. He said it's a game between two teams that predicate their success on toughness.
Dantonio said opponents get up a little bit more for games played in November. He said it's important to match that intensity each week.
Michigan State is no stranger to great defenses. Dantonio said the current one is tough to score on, but you can't grade them until the end of the season.
The Spartan offense is improving each Saturday. Dantonio said confidence becomes better and better. Quarterback Connor Cook is gaining experience, the run game is improving and the wide receivers are getting in sync in the passing game. Dantonio said everything is in unison.
Dantonio said Michigan State's goal is to make it to the Big Ten Championship Game and to win it. But not accomplishing that doesn't signal failure. All you can ask for is effort. The bottom line is trying your best.
Kirk Ferentz:
"If you like football, it's a fun game to be competitive in." Ferentz on the Iowa-Wisconsin series.
Ferentz's Iowa teams haven't changed a whole lot philosophically over the years. "Everybody evolves, offensively, defensively, but at some point you have to determine who you are," he said.
Meyer showered praise on Jarred Abbrederis after he torched Bradley Roby. Ferentz joined the list this week by declaring, "I don't know that there's a better player in our conference at any position."
Iowa tight end C.J. Fiedorowicz has four touchdowns this season and has become one of Jake Ruddock's favorite targets. Ferentz said that's all due to Fiedorowicz's size and ball-catching ability in the red zone.
Tracy Claeys:
Minnesota takes on Indiana this week. Claeys called the Hoosier offense "explosive." He said the defense has to get better at stopping the run and continues its effectiveness at getting off the field on third down.
Claeys said what's occurred the past couple weeks is how Minnesota wants to build its program. The Gophers are bowl eligible for the second straight season after big wins over Northwestern and Nebraska.
No change is expected in Jerry Kill's status this week, according to Claeys.
Claeys said the best way to defend Indiana is to have your own offense on the field. Having another big running day should do wonders for Minnesota, he said.
The biggest difference with Minnesota is body language and confidence on the sideline, Claeys said. Bad things no longer snowball because players remain confident and don't have a woe is us attitude.
Tim Beckman:
Disappointment best describes Beckman's attitude in regards to Saturday's blowout loss to Michigan State. He said the second half was nothing like what Illinois had displayed this season and came as a surprise to coaches.
Illinois is 3-4 and battling for bowl eligibility. Beckman said November is a five-game season for the Illini.
Bill O'Brien:
"I think it's important to go across the field and say 'good game' to the other coach." -Bill O'Brien on post-game handshake.
O'Brien said he didn't take any offense to Urban Meyer challenging spot in third quarter with OSU leading 56-7.
Christian Hackenberg is very tough mentally, O'Brien said. He believes Hackenberg has the mental makeup a quarterback needs to thrive at a high level.
"Right now, there's no question, they're the best team in our conference." –O'Brien on Ohio State. But he added that anyone can lose on any given day.
O'Brien said losing sucks, but he likes how his team has responded the past two season and again on Monday. He said they had a great practice and isn't concerned about having a hangover after getting blown out.
Pat Fitzgerald:
The biggest difference in the past four games than the season's first three games has been Northwestern beating itself with mistakes, according to Fitzgerald.
Fitzgerald said only two-thirds of the team is playing at the right level to win games. The rest is much too inconsistent.
Fitzgerald said his motto is to start fast and finish faster.
Kevin Wilson: 
Wilson said Indiana's run defense has been subpar. During the bye week, it was an area of emphasis. Now the Hoosiers have a date with a Minnesota team that ran all over Nebraska.