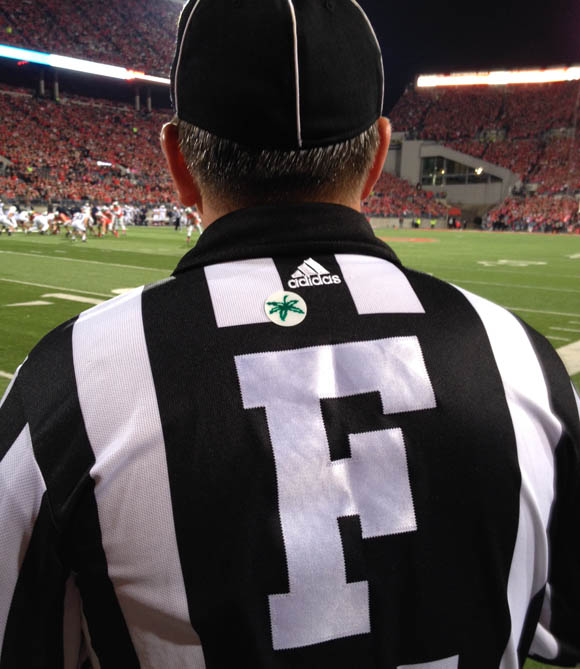 If you spent any time on Penn State message boards following Ohio State's resounding 63-14 victory Saturday night – and you really should because their tears are delicious – you would have noticed a lot of complaining about missed holding calls and other officiating errors that led to a 49-point defeat for the Nittany Lions.
It's pretty easy to discount this as crazy talk from fans that don't like to be on the receiving end of a beating, but is it?
A very reliable tipster snapped this photo of the field judge from the Ohio State sideline Saturday night. We can assure you, it's not photoshop'd. (We can't promise you it wasn't someone on the sideline having a little fun at the field judge's expense, however).