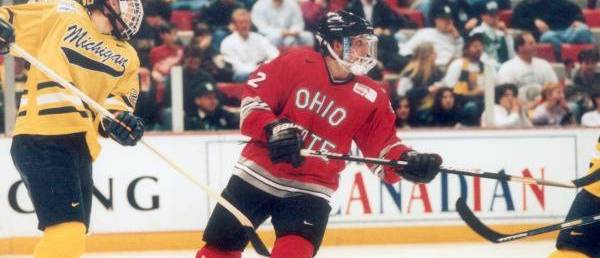 Hello again, hockey fans! We're nearing the end of the schedule's odd 10 day lull. The Buckeyes will hit the ice again on Friday night for the first leg of home-and-home series against Robert Morris. Not having any games to review today, I thought we'd talk about a slight redo in the format of these Tuesday posts. You all have given me some great feedback through my first couple weeks here at Eleven Warriors both in the comment section and via Twitter.
In addition to being welcoming and generally charming, you're letting me know what sort of hockey coverage you'd like to see here. I really appreciate that. I want to be sure I'm providing content you find interesting and informative and I can't do that without your collaboration. I've given your suggestions some thought. I think I've worked out a system that will keep you abreast of everything without resorting to overwhelmingly long-winded posts. Let me know what you think of this plan.
Starting in November (next week is Bowling Green: Part II) each Tuesday post will feature a review of the previous weekend's games and an update about a rotating schedule of topics. This will amount to a monthly check up on the rest of the Big Ten, the Buckeyes' recruits, Ohio State women's hockey, etc. For instance: the first Tuesday of November we'll rehash the weekend's games and talk about the Buckeyes' recruits, the second Tuesday we'll recap and chat about women's hockey, and so on.
Friday posts will still be a preview of the upcoming weekend's series. Both posts will end in a round up of links from the OSU alums abroad in the hockey world. Hopefully twice weekly linkage will help that portion of the post remain fresh as a daisy and at a reasonable length. 
For now, though, here's a look at the Buckeyes making headlines this week…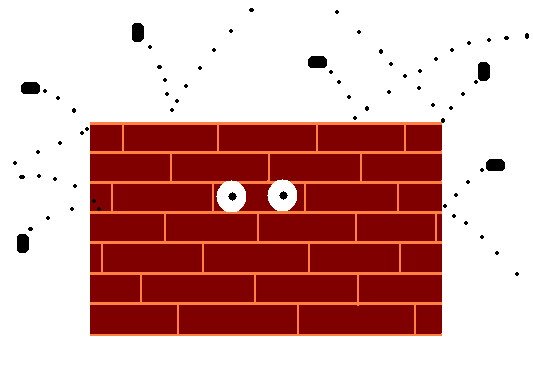 If anyone is interested in trekking up to Minnesota for the Buckeyes and Gophers' outdoor clash, The Hockey City Classic, individual tickets went on sale this morning. 
Ohio State women's hockey pulled off a huge win over the weekend, handing No. 4/5 North Dakota its first loss of the season. A great individual effort by Kendall Curtis gave the Bucks the early lead. The wonder-twin chemistry of Ally Tarr and Taylor Kuehl provided the gamewinner. OSU's shot blockers played a big role, but goalie Lisa Steffes also stood on her head to deny 36 of 37 shots. Have a look at the highlights. (Fair warning: The highlights are brought to you by Neulion, proceed with patience and/or cursing.) The win earned the Bucks a No. 10 ranking in this week's USCHO poll. The ladies have a bye this week then head back out on the road to take on Wisconsin.
Speaking of rankings, the Buckeye men are receiving votes in USCHO's men's poll. Five votes! Five people think Ohio State is currently one of the top 25 teams in the country. Even I'm not that crazy. They're 0-3 and have given up 16 goals. At the moment they're nowhere close deserving votes. That may very well change as the season goes along, but right now you'd have to be nuts to pick them. 
Hugo Boisvert is officially a member of the Ohio State Hall of Fame.
The Vancouver Canucks have reassigned Zac Dalpe to the AHL's Utica Comets. 
Adrian Dater notes the great bargain Nate Guenin has been for the Avalanche.
RJ Umberger scored the gamewinner in the Blue Jackets' game against the Canucks earlier this week, but I figure most of you have already seen that so this week's featured goal-by-a-former Buckeye is John Albert's first of the season for the St. John's Ice Caps. The play starts around 1:35. Look for No. 16 in white.