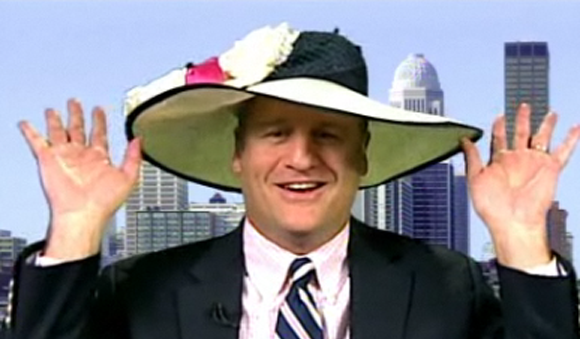 Interesting note from @YahooForde: Louisville tried to get #OhioState on 2013 sked but OSU added SDST instead & that pick may haunt both.

— Bruce Feldman (@BFeldmanCBS) October 15, 2013
Actually, it will probably end up hurting Louisville more than Ohio State. The Buckeyes weren't going to jump an undefeated Oregon/Alabama even with the Cardinals on the schedule, anyway.
I'm also getting a kick out of the national narrative Ohio State is scheduled to play somebody. Not OSU's fault California fell off a cliff, and it's also ignoring past series with USC, Texas and Miami. It also ignores future series with the likes of Virginia Tech, North Carolina, Texas and Oklahoma. (Tennessee backed out of a series too, but you'll never hear that mentioned; just like you'll never hear Vanderbilt ridiculed for backing out of a series with Ohio State.)
UPDATE: 
Contacted Gene Smith and Martin Jarmond. Both said Louisville never contacted Ohio State when Vanderbilt backed out of season opener.

— Kyle Rowland (@KyleRowland) October 15, 2013
And then there's this:
Dash error: I misunderstood when Louisville tried to schedule Ohio State. Wasn't for 2013. Will correct the column. Apology for the error.

— Pat Forde (@YahooForde) October 15, 2013
Pat Forde, everyone.