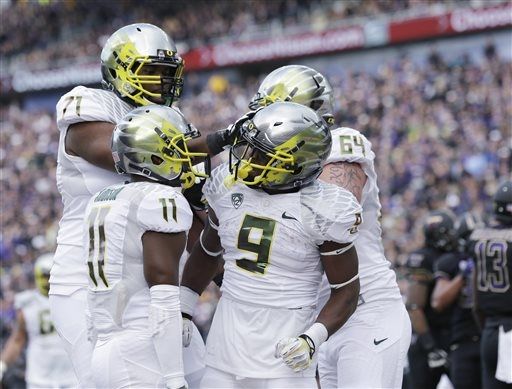 Ohio State still needs Oregon to lose somewhere if it is going to beat Stanford in its highly anticipated matchup at Stanford in November. The opposite could happen, and Stanford, right now, is struggling with Utah, but an Oregon loss tonight would have helped. It did not happen.
There were questionable calls on Oregon's behalf this game, as the Pac-12 works hard to develop a reputation of having officials as competent as WWE on-screen officials and referees. Nonetheless, Oregon was clearly the better team.
Quarterback and Heisman candidate, Marcus Mariota, was almost perfect. He was 24/31 throwing for 366 yards and 3 touchdowns to zero interceptions. He also had 13 carries for 88 yards and a rushing touchdown. Oregon had 631 yards of offense for the day.