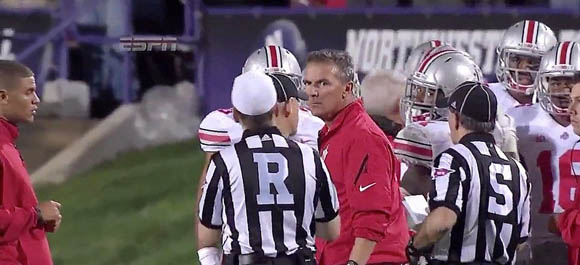 Football really isn't that great. Yes, we hype it up and make a big deal out of young men giving each other concussions during a five month period in the fall and early winter, but honestly in the end it's just a grim march toward sadness and doubt.
But there is something that makes all these wasted Saturdays worth it, and that is the glorious Bye Week. Yes, Bye Week, when possibilities are endless, where men and women and children and pets and grandma all sit at the table of brotherhood as equals, telling each other "I can't stand that godawful football, but at least it gives us the unending wonder of Bye Week!"
Ohio State has been lucky enough to have been given a whopping TWO Bye Weeks this season, and today I thought that it might be prudent to take a little trip down memory lane to discuss some of the best Bye Weeks of the 2000s. There's thrills, chills, and above all a sense of belonging that reminds us of home. God bless you, Bye Week.
November 1st, 2008
Ah yes, the halcyon days of 2008.  One of my favorite Bye Weeks of all time, Ohio State was coming off an incredibly irritating loss to Penn State that saw Beanie Wells repeatedly slam into a loaded d-line to no avail. And really, what better prescription for the football blues is there than to dwell on it for several weeks as you stare into space and wonder if Terrelle Pryor would ever live up to his hype.
But really, the 2008 Bye Week is great because one man finally got to revel in being correct about something, ANYTHING, for once in his life.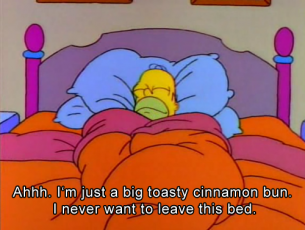 November 6th, 2010
Let's be honest: you really need time to savor those 42 point road wins over a Minnesota team that had just fired their head coach. I know that I personally watched and rewatched every nuance of that game over the course of two weeks, wanting to sear into my brain every Adam Weber incompletion, every De'Leon Eskridge carry for no gain, and every futile attempt by Goldy to get anything done on defense period.
That game, and the subsequent Caligula-esque blood orgy that I threw to commemorate it, remains a personal highlight of my football watching life.
October 4th, 2003
The high water mark in recent Ohio State history. The Buckeyes had won 19 games in a row and had positioned themselves as the re-emergent power in college football. The team had their throne, and now comely ladies were dropping grapes into their mouths while visions of Ken Dorsey danced in their heads.
And at the head of this dynastic reign were the God-Kings Scott McMullen (taking over for an injured Krenzel) and the legendary Lydell Ross. Ohio State nation, knowing that these stout deities would never fail them, began dreaming of the grandeur that would surely follow them.
Then they went out and lost to Wisconsin the next week.
January 17th, 2000
N*Sync's "Bye Bye Bye" exploded on the scene, quickly becoming a favorite of John Cooper as he made it the theme of his final season in Columbus. Cooper and Justin Timberlake remain good friends to this day.
November 10th, 2012
The most recent Bye Week is always the sweetest, and who needs football anyway? So what if Ohio State will take a hit in the rankings by sitting on the sidelines? Who cares if Alabama destroying a bad Kentucky team will somehow give it brownie points simply because they play in the SEC? Isn't it more fun to sit and stew over the poor performance of Braxton and the secondary rather than watching them get out there and do better next time?
The Bye Week last year was simply exquisite. I wrote something about Mike Leach, we talked up Hyde a bunch, and overall everybody took it easy after making Tim Beckman look bad (which in itself is the sweetest fruit of all).
So that's what I'm saying guys! Screw it, football is lame. Ohio State is awesome. Let's take this opportunity to be as lazy and surly as we wanna be. We've earned it, dammit.