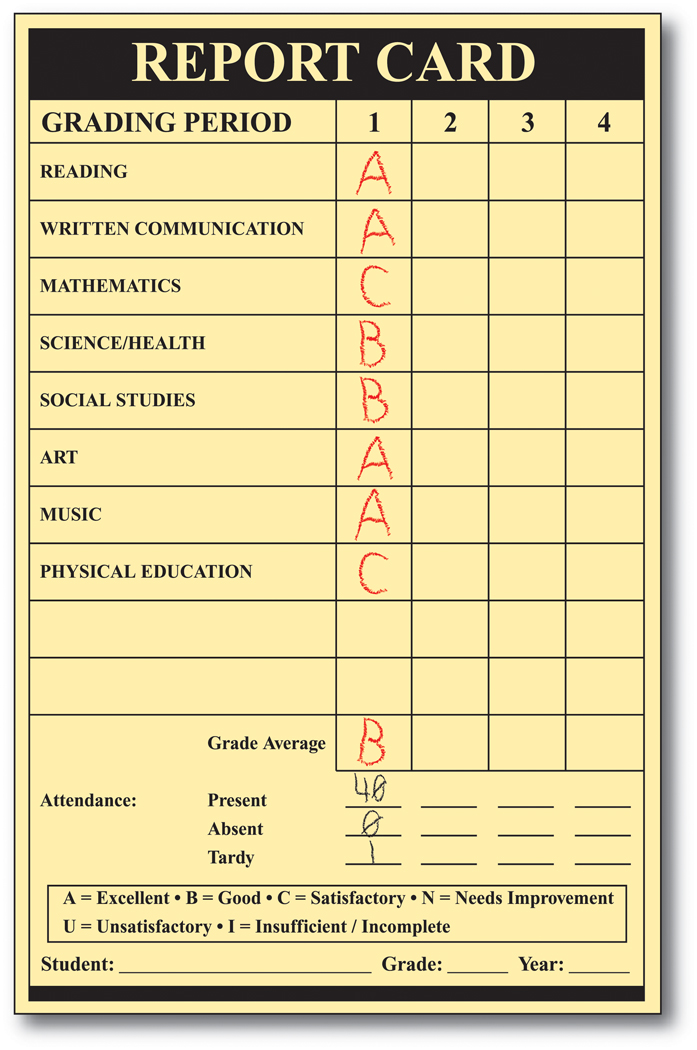 Welcome to another edition of the Ohio State football recruiting notebook.  We'll wrap the week up for you and give a preview of what's coming up next.
With the Buckeyes in Evanston for a tilt against Northwestern, it was a slower week in recruiting. However, the staff gave out three new scholarship offers. 
The bye week is giving the coaching staff a chance to hit the recruiting trail hard.  We'll take a look at where the coaching staff is heading and who they may be visiting.
A few of Ohio State's top targets visited other schools this past weekend, we'll analyze the impact of the visits and how they may impact Ohio State's recruiting efforts.
In the spirit of midterm-season, we'll grade the coaching staff's recruiting efforts and evaluate the progress made since the coaches were graded this past summer.
The "Dream 14" continues to impress on the field, we'll catch up with the current commits and look ahead to the weekend's upcoming games.
Join us after the jump for all of this and more as we discuss the past, present and future of Ohio State football recruiting.
Buckeyes offer Rogers and Nauta
Meyer and his staff handed out two new scholarship offers this afternoon, one to Mike Rogers and one to 2016 tight end Isaac Nauta. Rogers is now expected to make an official visit to Ohio State at some point and the Buckeyes should instantly become one of his leaders. He is currently still committed to Central Florida, however.
Nauta is a very highly-touted 2016 prospect, already with offers from Georgia, Clemson, Florida, Florida State, Auburn, Michigan and many others. The Buford, Ga. product is going to be a good one, already physically dominant at 6-feet, 5-inches and 240 pounds as a sophomore.
THE WEEK THAT WAS
After all of the hoopla surrounding last weekend's "recruiting palooza," this past week was a bit slower in comparison.  Still, 2015 offensive lineman/defensive tackle Richie Petitbon picked up an Ohio State offer yesterday.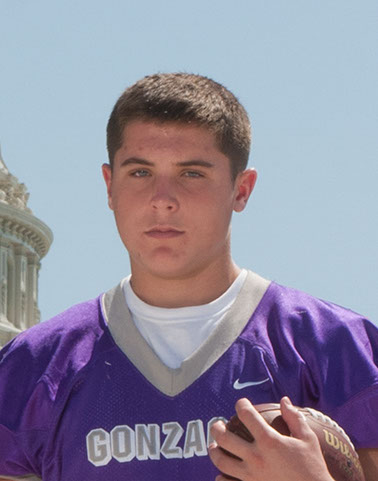 Petitbon certainly has excellent football genes.  His grandfather, also Richie Petitbon, was an All-Pro safety for the Chicago Bears in the 1960's, as well as a coach for the Washington Redskins in the 80's and 90's.
The younger Richie is quite a football player himself, listed as a four-star recruit and one of the top guards in the country.  At 6-4, 290 lbs. with great athleticism, it's no surprise that college football powers like Alabama and LSU are recruiting him hard.
The Washington, DC product also likes Maryland and Penn State, though it is still very early in the process for him. Petitbon is certainly a recruit to keep an eye on as Ohio State continues to make a concerted effort to recruit the east coast.  Zach Smith is heading his recruitment.
The other main news from this past week was several of Ohio State's targets visiting other schools last weekend. The two main 2014 targets visiting elsewhere, last weekend, were Johnnie Dixon (unofficial to Miami) and Solomon Thomas (official to Stanford).
Johnnie Dixon visited Ohio State two weeks ago for the Wisconsin game, but spent last weekend at Miami (Florida) again. He really liked his visit to Ohio State, but the fact that he was back to Miami again a week after his Ohio State visit is pretty telling.  I think at the end of the day he is most likely going to sign with Miami.
Solomon Thomas made it out to Stanford this weekend for their game against Washington and it sounds like the visit went very well. Thomas has always been somewhat of a longshot for the Buckeyes, and will continue to be unless he comes to Ohio State for a visit.  I think Thomas is probably going to be Stanford bound.
Big 2015 target Tim Settle visited Virginia Tech for the first time this past weekend, and it sounds like they are starting to become a player for his services.  It is still obviously very early and Ohio State continues to be in a really good position for him, but the in-state Hokies are starting to trend upward.  Settle also has a lot of interest in Virginia as both in-state schools are making Settle a priority early.  It will be interesting to see if Virginia Tech continues to gain momentum with Settle, as having two local schools near the top of his list could really change his recruiting process.
Lastly, with no football game this weekend for the Buckeyes, several of the coaches have already hit the recruiting trail for the weekend.  
Today's practice is what Urban called a "coordinator's practice," meaning that Fickell and Herman would be running a brief practice, while the rest of the coaching staff hit the road to go recruit.
Tim Hinton is already in Tennessee, as he was at 2015 four-star WR Van Jefferson's football game, Thursday night.  Hinton is also expected to visit 2015 four-star tight end Jackson Harris and 2014 four-star defensive tackle Matt Elam, among others in the Tennessee/Kentucky area.  Jefferson has an offer and looks like one of Ohio State's top WR targets for 2015. he also has Ohio State near the top of his list.
Harris does not have an offer, but visited for the Wisconsin game. He could be getting an offer in the future, though Ohio State is still evaluating tight end's for the 2015 class (only one offered so far).  Matt Elam remains a priority for the staff in 2014, as defensive tackle is one of the main remaining positions of need, though it currently doesn't appear likely that he will be a part of Ohio State's class.  The staff really wants Elam and is doing everything they can to get Elam to take an official visit to Ohio State.
Mike Vrabel is in the Chicago area today, probably checking in on current commits Jamarco Jones and Dylan Thompson, as well as visiting 2015 defensive lineman Raequan Williams.  Williams is 6-foot-6 and nearly 300 lbs, and could be a great option for Ohio State at D-tackle for the 2015 class.  According to his coach, Williams has a great motor and high football IQ.  Williams has said that if Ohio State were to offer, they would be the team to beat.
Stan Drayton is in the Cleveland area, probably visiting the Glenville trio, as he is their main recruiter, and 2015 4-star tight end C.J. Conrad. Conrad does not currently have an offer from Ohio State, but he visited for the San Diego State game.  Jordan caught up with him a little over a month ago and wrote more about him here.
Drayton and Kerry Coombs are also going to be at Cass Tech tonight to catch up with Damon Webb and a few of his teammates - primarily 2015 four-stars Josh Alabi and Michael Weber (RB). Webb has been recruiting Alabi and Weber very hard, and accompanied them on their visit for the Wisconsin game.  Michigan, Michigan State and Tennessee are major players for both of them, but Ohio State is really pushing hard as well.
Zach Smith was in the D.C. area yesterday, probably visiting Damian Prince, as well as informing Richie Petitbon of his scholarship offer to Ohio State.
Luke Fickell said at the Wednesday post-practice interview that he would be in the Savannah, Georgia area tonight.  Fickell will be checking in on Raekwon McMillan and probably his teammate - 2016 ATH Richard LeCounte and watching their game tonight.
Tom Herman will be in Texas today to visit 2015 four-star WR Damarkus Lodge, as well as current commit Demetrius Knox and his team.  Lodge currently has an offer from Ohio State, but is being recruited the hardest by Texas, Baylor and Texas A&M, with the Longhorns being the early favorite.  Herman has had a lot of success recruiting Texas for Ohio State and will hope to continue that success with Lodge.
There will be much more to come throughout weekend as we gather more information about this weekend's visits.
Assistant Coach Report Card - Recruiting
In the spirit of midterm season and in lieu of Kyle Rowland's article on the coaching staff's performance review, let's take a look at the coaching staff's recruiting grades and how they have changed since the evaluations were completed in June.  We know that Urban Meyer is a great recruiter, but how is the rest of the staff doing?
Kerry Coombs - Defensive Backs Coach
Grade Was: B (4 out of 5)
New Grade: B+
Rationale: Coombs has not reeled in any new commits since the evaluations took place, but a few of the commits he helped land are looking like bigger lands than originally thought.  Coombs headed the recruitment of Cameron Johnston, who is already one of the best punters in the Big Ten and has been named the conferences special teams player of the week.  At the time of the evaluations, nobody knew that Johnston was going to have as big of an impact this year as he has.  Additionally, Sam Hubbard and Terry McLaurin have both had very productive high school seasons thus far and continue to rise up the recruiting services' boards.
Stan Drayton - Running Backs Coach
Grade Was: A (5 out of 5)
New Grade: A
Rationale: Nothing has really changed for coach Drayton, who is the main recruiter of the Cleveland area.  At the time of the evaluation he wrote "we get who we need to get out of Cleveland," and they should continue to get who they need to get out of Cleveland - Marshon Lattimore and Erick Smith.  As the Buckeyes continue to lead for the Glenville duo and have success in Cleveland, Drayton's grade remains unchanged.
Luke Fickell - Co-Defensive Coordinator/Linebackers Coach
Grade Was: B (4 out of 5)
New Grade: B+
Rationale: Fickell continues to be relentless as one of Raekwon McMillan's main recruiters (visiting him this weekend) and was Malik Hooker's primary recruiter (committed in late July).  Hooker was a bit under the radar but is having an excellent season and is an important part of this class with his versatility.
Tom Herman - Co-Offensive Coordinator/Quarterbacks Coach
Grade Was: A (5 out of 5)
New Grade: A
Rationale: Herman continues to be a force to be reckoned with in Texas for the Buckeyes.  He was one of the main recruiters for Demetrius Knox (who committed in late July), a huge commit for Ohio State at a position of need.  Herman's ties in the state of Texas continue to help Ohio State reach players they maybe wouldn't have otherwise and have kept Ohio State in the running for big time targets Solomon Thomas and Jamal Adams.
Tim Hinton - Tight Ends Coach
Grade Was: B (4 out of 5)
New Grade: B
Rationale: Hinton has done a fantastic job as one of the main recruiters for 2014 TE Mike Gesicki and will see a slight bump if the staff can finish the deal and reel him in.  He has also been working hard in the Tennessee/Kentucky area on Matt Elam and Van Jefferson (who I discussed above) as well as getting Tyler Luatua to schedule a visit to Ohio State all the way from California (which the staff ultimately cancelled).  Overall, Hinton is doing a great job with the TE recruiting, we just need to see his efforts with Gesicki bear fruit.
Zach Smith - Wide Receivers Coach
Grade Was: D (2 out of 5)
New Grade: B+
Rationale: Zach Smith hit a home-run with the Noah Brown commitment and has put Ohio State in an excellent position with Thomas Holley and Damian Prince.  In a span of a few months, Smith has gone from one of Ohio State's weakest recruiters to one of their strongest.  If Smith can seal the deal with Holley and Prince his grade will continue to rise.
Mike Vrabel - Defensive Line Coach
Grade Was: B (4 out of 5)
New Grade: A
Rationale: Vrabel was a bit harsh on himself in the evaluations, he is probably Ohio State's best recruiter and one of the best in the nation.  Since the evaluations, Vrabel also helped the Buckeyes land huge 2015 target Eric Glover-Williams as his primary recruiter.
Ed Warinner - Co-Offensive Coordinator/Offensive Line Coach
Grade Was: B (4 out of 5)
Nee Grade: A
Rationale: Warinner was a primary recruiter for Curtis Samuel, Noah Brown and Demetrius Knox - 3 huge commitments for the Buckeyes since the evaluations have taken place.  Warinner has done an excellent job with offensive line recruiting as well as recruiting top players at all positions around the country.
Everett Withers - Co-Defensive Coordinator/Defensive Backs Coach
Grade Was: B (4 out of 5)
New Grade: B
Rationale: Played an important role in Malik Hooker's recruitment, but other than that not much has changed for him in the last few months.  Withers continues to do an excellent job as a primary recruiter for Raekwon McMillan.
High school football preview
Be sure to check out Birm's complete report on last week's games here.
| Position | Player | School | Opponent | Comment |
| --- | --- | --- | --- | --- |
| QB | Stephen Collier | Lee County (Ga.) | Bye | Won 26-0. TD passes of 50 and 35 yards. Also had 11 yard rushing TD. 21 total TDs on the season. |
| WR | Parris Campbell | St. Vincent-St. Mary (Ohio) | at Dayton Thurgood Marshall (Ohio) | Won 61-7. 80 yard punt return TD in victory. 7th total TD of at least 48 yards this season. |
| WR | Terry McLaurin | Cathedral (Ind.) | Indianapolis Arsenal Tech (Ind.) | Won 47-30. Eight receptions for 167 yards and TD. |
| OT | Jamarco Jones | De La Salle (Ill.) | Wilmette Loyola Academy (I'll.) | Won 38-16. Returned to action for first time this season after missing extended time with shoulder surgery.  Played first 3 quarters of the game. |
| OT | Kyle Trout | Lancaster (Ohio) | Gahanna Lincoln (Ohio) | Won 21-14. |
| OG | Marcelys Jones | Glenville (Ohio) | at Cleveland John Marshall (Ohio) | Won 48-0. |
| OG | Demetrius Knox | All Saints Episcopal (Texas) | Tulsa Holland Hall (Texas) | Won 49-9. |
| DE | Jalyn Holmes | Lake Taylor (Va.) | at Portsmouth Churchland (Va.) | Lost 21-14. |
| DE | Dylan Thompson | Montini Catholic (Ill.) | Woodstock Marian Central Catholic (Ill.) | Won 38-21 and recorded 4 TFLs. 10 sacks and many more TFLs for the season as he continues to dominate. |
| OLB | Kyle Berger | Ignatius (Ohio) | Eastern Christian Academy (Md.) | Won 23-20 in OT. DNP (Knee) |
| OLB | Dante Booker | St. Vincent-St. Mary (Ohio) | at Dayton Thurgood Marshall (Ohio) | Won 61-7. Led defensive effort that kept opposing offensive scoreless until 4th quarter. |
| CB | Damon Webb | Cass Tech (Mich.) | Detroit Mumford (Mich.) | Won 69-0.  Had a 51-yard TD reception but opposing offense refused to throw his way. |
| S | Malik Hooker | New Castle (Pa.) | Imperial West Allegheny (Pa.) | Won 46-42.  83 yard and 47 yard touchdown runs and made interception in the end zone to seal the game as time expired. |
| ATH | Noah Brown | Pope John XXIII (N.J.) | Sparta (N.J.) | Won 37-0. 2 receptions and TD in limited time due to lopsided score. |
| ATH | Sam Hubbard | Moeller (Ohio) | at Cincinnati Elder (Ohio) | Won 31-28.  8 tackles and 2 pass break-ups as Hubbs continues to show tremendous athleticism and versatility. |
| ATH | Lonnie Johnson | West Side (Ind.) | at Gary Wallace (Ind.) | Lost 63-56.  77 yard TD run and 3 receptions for 52 yards. |
| ATH | Curtis Samuel | Erasmus Hall (N.Y.) | at Brooklyn Canarsie (N.Y.) | Won 48-0. |
| K | Sean Nuernberger | Oldham County (Ky.) | Louisville Fern Creek (Ky.) | Bye week last week, has been stellar on kickoffs, extra points and field goals this year. |
| TE | Mike Gesicki | Southern Reg (N.J.) | at Lacey Township (N.J.) | Visiting Penn State this weekend, decision expected soon. |
| OT | Chad Mavety | Nassau C.C. (N.Y.) | at Georgia Military College (Ga.) | Visiting Ohio State on November 23rd. |
| OT | Damian Prince | Bishop McNamara (Md.) | DeMatha (Md.) | May be visited by Zach Smith this weekend, no official visits scheduled yet. |
| DT | Thomas Holley | Abraham Lincoln (N.Y.) | Midwood (N.Y.) | Won 44-0. |
| ILB | Raekwon McMillan | Liberty County (Ga.) | Statesboro (Ga.) | Won 21-19. Fickell is visiting him this weekend, visiting Ohio State in 2 weeks. |
| S | Erick Smith | Glenville (Ohio) | at Cleveland John Marshall (Ohio) | Won 48-0. Expected to be visited by Drayton this weekend. |
| ATH | Marshon Lattimore | Glenville (Ohio) | at Cleveland John Marshall (Ohio) | Won 48-0. Expected to be visited by Drayton this weekend. |
| ATH | Eric Glover-Williams* | Canton McKinley (Ohio) | Glen Oak (Ohio) | 147 yards rushing and 4 TDs to go with 129 yards passing. |
Looking ahead
Ohio State's coaching staff will continue to hit the recruiting trail hard this weekend and next weekend will be another important weekend with Justin Hilliard (top 2015 in-state linebacker prospect) expected to be in attendance, among others for the Iowa game.
Mike Gesicki is visiting Penn State this weekend and is expected to make his decision some time in the near future.
We will have much more info on Gesicki's visit and the Ohio State coaching staff's whereabouts throughout the weekend, so follow the Eleven Warriors recruiting team on Twitter and be sure to check the forums for the latest news.