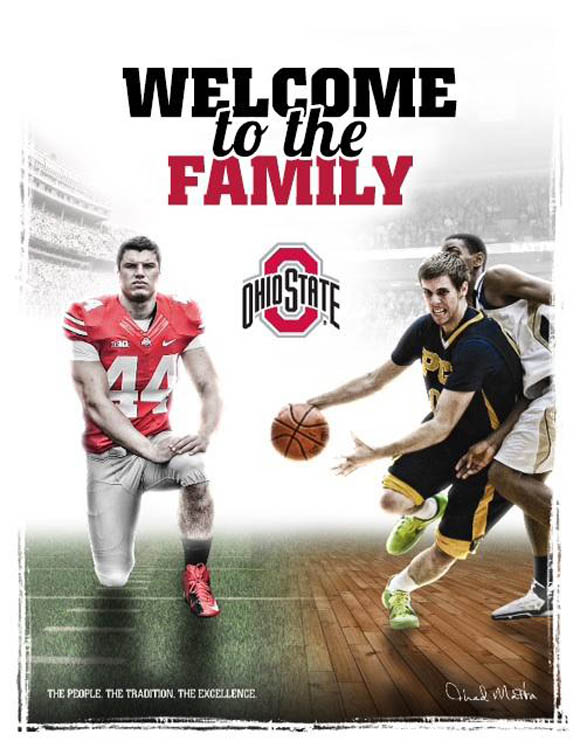 Sammy Silverman is at it again, and this time its family-style.
With the commitment of 2015 basketball player Mickey, the Buckeyes have twice dipped into the Mitchell household in Plano (Texas), and sent this little "how do ya do" to the patriarch of the Mitchell gang.
In a family with nine children, and a couple more promising athletes on the horizon, this poster could be just the beginning.