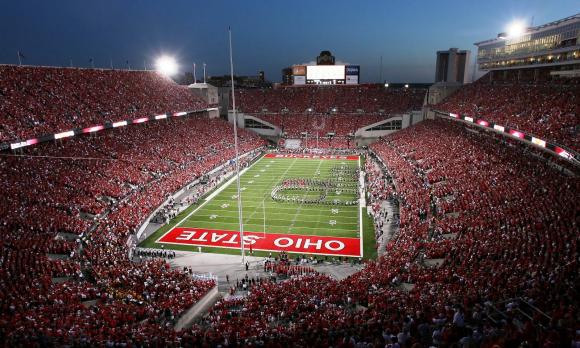 Buffalo, San Diego State and Florida A&M don't exactly ratchet up the excitement meter for Ohio State fans. Sure, it means football is back. But when you consider the amount of money one has to fork over to watch a game in person, there's a hollow feeling when you walk out of Ohio Stadium after a 56-3 shellacking of Northwest Mars State. 
When you consider that the Buckeyes are paying those three schools a combined $3.1 million, it causes more head scratching.
The Associated Press obtained the game contracts for the three 2013 non-conference games. Buffalo will receive $1 million, San Diego State $1.2 million and Florida A&M $900,000.
If you're going to play bad opponents, you may as well play Ohio MAC schools and/or Youngstown State. That way, the money stays in Ohio.