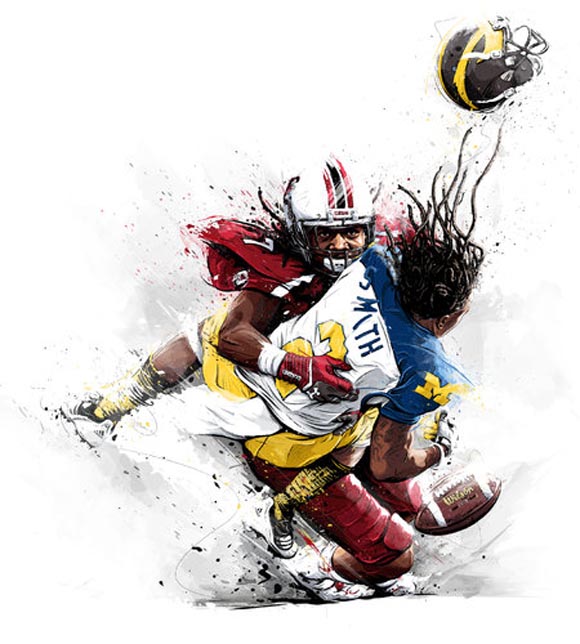 This New York Times profile on South Carolina defensive end Jadeveon Clowny is fantastic for many reasons, one of which is the illustration you see above, that accompanies the piece. You'll also find out that Clowney was nicknamed "Doo Doo" as a child.
His father wanted to name the boy David, but tradition in his mother's family dictated his name start with a J. She settled on Jadeveon but called him Doo Doo, after her favorite song, its hook, "Doo Doo Brown (Brown); the brand new brother in town; yeah, boy, dope sound."

"He don't like it now," his mother, Josenna Clowney, said. "Back then, everybody just say, 'Doo Doo, come here.' He was a little boy. You never knew he was going to be, like, the best player in college football. How could anyone on Carolina Avenue know anything like that?"
Give it a read – it's a heck of a piece.