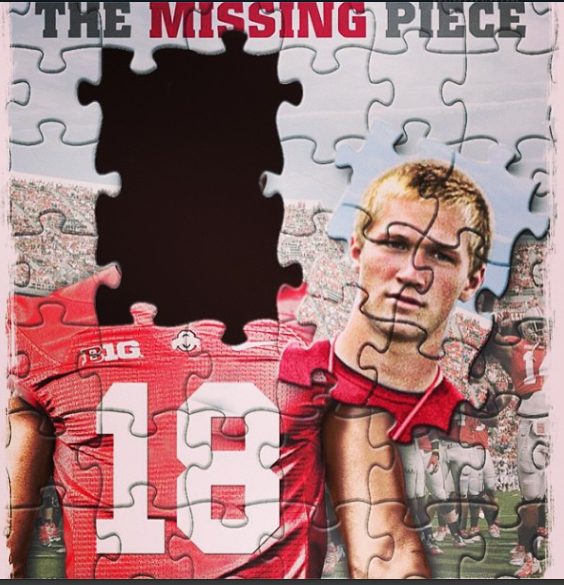 Schools are always getting creative when it comes to recruiting information. Ohio State is no different, but the Buckeyes latest creation deserves bonus points. 
Four-star tight end Mike Gesicki tweeted out a photo yesterday that indicates Ohio State coaches believe he is the missing piece. Gesicki, rated as a top-5 tight end, is 6-foot-5, 236 pounds. In the Meyer offense, tight ends are an important part of the process. Jeff Heuerman and Nick Vannett have learned that during fall camp.
Now Gesicki discovered it. 
He will decide between Ohio State, Duke, Florida, Miami, Penn State, Rutgers and Wisconsin.