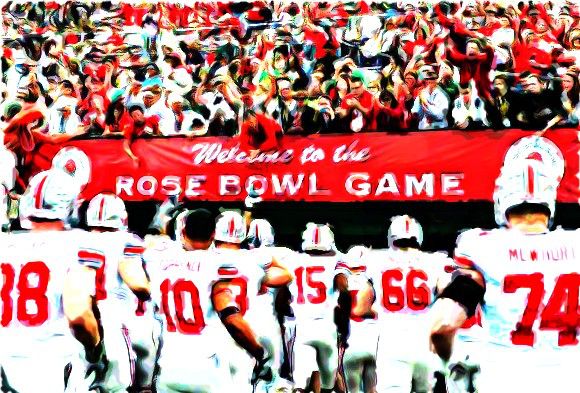 The two teams Vegas currently likes the most sit atop the first poll of the season, though it's not close: Alabama, [huge space], then Ohio State and everyone else.
The Buckeyes are in front of Oregon, Stanford and Georgia. The two first-place votes Alabama didn't get went to Ohio State and Georgia. Preseason polls, regardless of your opinion as to their utility, have been helpful to the scarlet and gray:
Ohio State's streak of 25 consecutive years in the preseason poll is the most in the nation.
The rest of the top ten is South Carolina, Texas A&M, Clemson, Lousville and Florida. Clearly the Gators are just finally digging out of that crater Urban Meyer left them in.
Also, Northwestern is ranked in a preseason poll for the first time in 12 seasons. #B1G