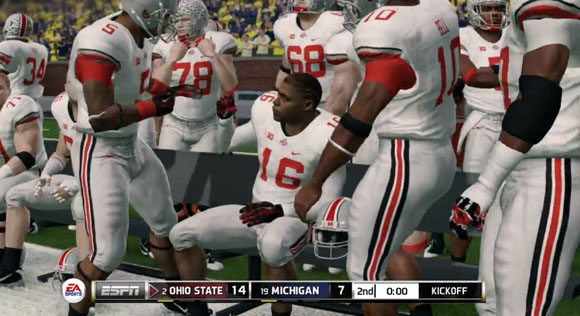 When the news came down that the NCAA would no longer put its name on EA Sports' annual college football video game, most people figured it would be much ado about nothing. Surely, the conferences wouldn't join the boycott. Well, not so much. 
On Wednesday, the SEC, Big Ten and Pac-12 joined the NCAA, indicating they will no longer license their conference trademarks for the college football video game
"Each school makes its own individual decision regarding whether or not to license their trademarks for use in the EA Sports game[s]," the SEC said in a statement. "The Southeastern Conference has chosen not to do so moving forward.

"Neither the SEC, its member universities, nor the NCAA have ever licensed the right to use the name or likeness of any student to EA Sports."
The Collegiate Licensing Company recently announced it completed licensing agreements for approximately 150 of the institutions it represents, including some SEC institutions.
The NCAA is currently in embroiled in a lawsuit with former student-athletes that could have far-reaching affects. The suit, led by former UCLA basketball star Ed O'Bannon, is largely based on athletes' likeness being used in video games.