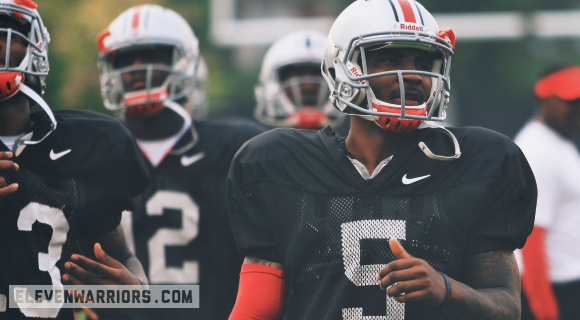 NCAA President Mark Emmert said Thursday the NCAA is "exiting that business," referring to the selling of jerseys at ShopNCAASports.com. Jay Bilas hammered the NCAA for its archaic and hypocritical nature on Twitter earlier this week.  
NCAA rules have been in the spotlight this week after Texas A&M quarterback Johnny Manziel came under scrutiny for allegedly profiting off his own autograph. The NCAA does not allow student-athletes from profiting off their name, image and likeness. That is the main source of an on-going legal battle between the NCAA and former athletes. 
"I certainly understand how people can see that as hypocritical," Emmert said today. "There's no compelling reason the NCAA should essentially be reselling paraphernalia from institutions. I can't speak as to why we entered into that enterprise, but it's not appropriate for us, and we're going to exit it."
Jerseys will still be sold, just not under the NCAA umbrella anymore. So don't worry, Buckeye fans, you can still get your favorite jerseys.