With four practices in the books, the overwhelming majority of news coming from Ohio State's fall camp has thrown fans into a tizzy on par with that one time Halle Berry popped the hood in Swordfish. 
Meyer is raving about Braxton's improvement as a leader and signal-caller, the offensive line, though short of depth, seems primed to be one of the nation's best, Adolphus Washington is separating himself as far and away the best defensive lineman on the team and Dontre Wilson has dazzled anyone and everyone fortunate enough to attend practice. 
Yesterday's practice session included visitors from the Big Ten Network, a dozen NFL scouts and B1G commish Jim Delany and they too, were impressed with what they witnessed. Count the BTN's Tom Dienhart as Wilson's newest fan:
On this day, Wilson made several exhilarating runs that made defenders look hapless. Bottom line: Wilson is the most exciting player on this roster, a true difference-maker who almost assuredly will play a key role. OSU has to get the Texas speed demon the ball.
Though the defensive line is being retooled, Dienhart views it as simply reloading:
There was a lot to like about Ohio State defense today. The line, in particular, looked good. And if there is a better one in the Big Ten, I wanna see it. Adolphus Washington will be the new lynchpin up front. He is a big body who can move. Who is the best pass rusher? It's Noah Spence. And, it's not even close.
As for Dr. Spock's lesser-haired brother, the commish offered a glowing review of Urban Meyer's leadership and even found time to take another small jab at the SEC when pressed on the B1G's football success falling short by comparison: 
The challenge is always great coaches and great players winning big games. We've had a lot of opportunities to play in big games and we've won some but missed on others. I think we have the commitment on the academic and athletic side to do it the way that we think is the right way.
The quote won't be mistaken as something flying out of Gordon Gee's mouth but the combo of salt and venom could still be detected. 
CLEAN SWEEP. The crew covering college football over at CBS published their B1G predictions and as you'd expect, the Buckeyes are well represented.
All eight writers have Ohio State atop the Leaders division then winning the conference championship game while six of eight expect the Buckeyes to take on Nebraska in Indy. The other two, Tony Barnhart and Bruce Feldman, see Michigan taking the Legends. 
Four of the writers, Barnhart, Feldman, Dennis Dodd and Jeremy Fowler also expanded on individual awards. Braxton swept the offensive POY vote while Ryan Shazier was tabbed as the defensive POY on two ballots with Wisconsin's Chris Borland also snagging a pair of votes. 
As for top newcomer, though Dontre Wilson is snatching headlines in Buckeye country, Penn State's true freshman QB Christian Hackenberg received all the love. 
As per usual, Ohio State's head coach a victim of the program's historical and expected success with only Dodd listing Urban as his coach of the year. Pat Fitzgerald grabbed two votes with Bo Pelini getting the leftovers. 
Dodd is firmly planted on the Buckeye bandwagon. He was the only one of the four to list Tom Herman as the next existing offensive coordinator to move on for a head coaching gig with the others loving on Pat Narduzzi and he has Ohio State ending the SEC's "seven-year reign of terror", offsetting both Barnhart and Fowler predicting an OSU loss in Evanston. 
SIGNED, SEALED, DELIVERED. Gene Smith confirmed yesterday that Ohio State, after receiving information that a fair amount of autographed Braxton Miller memorabilia could be found for sale on ebay via the store ran by a broker also peddling a high volume of Johnny Manziel autographs, investigated the issue and determined Miller was not guilty of any wrongdoing. 
We were told our guy was number two. So we started checking on that. We went through all that stuff, and there's no connection.
Turns out, the bulk of the Miller autographs were actually obtained during a sanctioned one-hour session in Chicago as part of the B1G media days event. As a result, Smith said he put a bug in Delany's ear during yesterday's practice, discussing whether such an event was worth the potential downstream hassle. 
The ripples from the ongoing Manziel saga stretched nationwide with South Carolina also investigating and clearing Jadeveon Clowney of any wrongdoing while Louisville did the same with Teddy Bridgewater. USC also found no evidence of shenanigans on the part of Marqise Lee.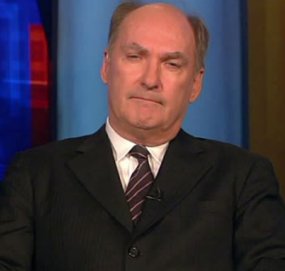 DUECES WILD. Since Johnny Football landed in his hottest water yet thanks to assertions he took cash in exchange for mass autographs, few outside of Columbus have openly wondered why Manziel seems to be getting off easy in the media compared to how the same fans, writers and talking heads skewered Terrelle Pryor for similar alleged transgressions. 
Stewart Mandel, who I personally don't have an issue with though I know many of you do, took a stab at putting both players/scenarios into perspective. 
On Manziel's situation, Mandel notes that in this day and age a majority of fans think players should be able to profit off their own likeness and they've collectively grown tired of the farce that is the NCAA. He goes on to opine that Manziel, at least last year, came off as a much more likeable character, something that only gained steam as the relative unknown to so many fans came out of nowhere to put up flashy numbers in flashy fashion on his march to the Heisman. 
Conversely, the overarching fan opinion toward the NCAA's rulebook wasn't as bloodthirsty for change during Tatgate as it is today. As such, Pryor (and his trinket hawking teammates) were viewed from a totally different lens. 
Specific to the player, Pryor had already created detractors thanks to his drawn out recruitment, a sentiment that he was a bad guy, so much so that he wasn't "universally embraced" by his own fanbase, and his overall penchant for drawing attention to himself whether it be via the infamous Mike Vick eye black situation, his embarrassing verbal defense of Vick and his ugly jousts with Herbstreit, among other unpolished moves. 
Do you buy those arguments and/or what other factors do you think are in play? Does race have a place in this debate?
ROCK THE VOTE. Truth-teller and TCU head ball coach Gary Patterson is less than impressed with Les Miles' handling of Jeremy Hill. 
Hill, a master sucker puncher with a taste for 14-year old girls, was allowed back on the LSU squad after Miles decided the best course of action was to let Hill's teammates vote on if he should be allowed to return. Naturally, a unanimous vote restored Hill's spot on the team and no further punishment was handed down though Les did mention he reserves the right to administer an actual penalty. Translation, Miles prefers to do nothing but might change his mind depending on public outcry. 
Patterson, who takes on LSU in the season opener for both teams later this month, reminded everyone how he handled his own star player's punishment, Devonte Neal, and as a result of actually teaching "life lessons", Neal was suspended for two games and zero team votes were conducted:
My whole team would vote Devonte to be back on the team because they all want to win. That doesn't teach life lessons.
Even Gregg Doyel isn't impressed with Les:
But really, what can Les do? He's only the head coach. Just a dandelion, blowing in the breeze. It's the 19- and 20-year-olds who make the decisions at LSU, and the kids have decided: Jeremy Hill, the best running back on the team, can stay on the team.

This is new territory for Miles, who honored his scholarship offer to Hill out of high school even after Hill pleaded guilty to having "carnal knowledge" of an underage girl. What does having "carnal knowledge" mean? According to the Baton Rouge police department, it means Hill -- when he was a 6-foot-1, 220-pound high school senior -- pressured a 14-year-old girl to perform oral sex on him and a buddy in a school locker room. Jeremy Hill was 18, and huge, and he had a friend with him. She was 14 ... and alone.

Les to Jeremy Hill: Here's your scholarship, but don't do that again!
Les Miles, Michigan man. 
HE GONE. Just a bear pulling a dumpster... Kansas Jayhawks Unveil New Football Facility... Columbus rules... Yo, Jeremy Hill, print this chart... Robert C. Frazier loves jail... Federal land as a percentage of total state land area... 8 need-to-know rule changes for the 2013 season... Whatever you say, Papi... SI.com's 15 Freshmen to watch - Spoiler: No Buckeyes... The Beginning of the NCAA End?