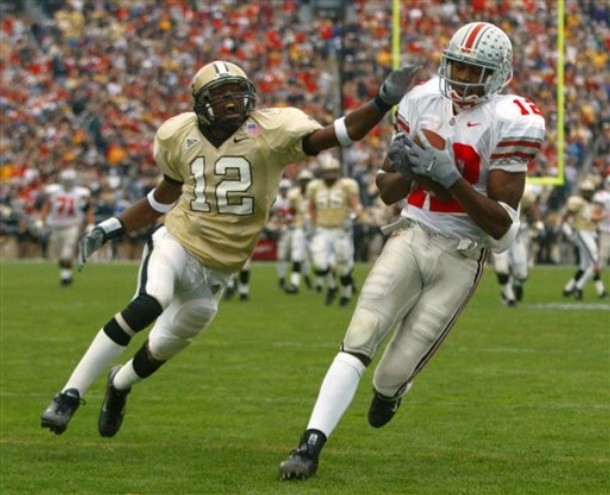 Awful Announcing, well known for its coverage of some of the best and worst aspects of sports commentating, is having a "Greatest Call" Tournament. It features some of the most iconic sports calls of all time. As the tournament progresses, it seems like "Do you believe in Miracles? YES!" will be nigh impossible to beat. However, you can vote for Holy Buckeye as far as it'll go in this contest.
Holy Buckeye's first competition will be a call of Brett Favre's interception in the 2009 NFC Championship Game.
While you're at it, you may want to vote for "Havlicek stole the ball!" in its matchup against an Ian Darke call of Abby Wambach's goal against Brazil in the quarterfinals of 2011 FIFA Women's World Cup. Can't go wrong with Ian Darke or Abby Wambach, but John Havlicek is an Ohio State alumnus.