129.
That's the number of team and individual state titles Upper Arlington High School owns. Forty-seven of those championships have been won by a team, putting the Golden Bears atop the state of Ohio. The first title came in 1937, during FDR's second term. More than 75 years later, Upper Arlington continues to produce winners, capturing state titles in boys' and girls' lacrosse and boys' tennis this spring.
"There's great support and appreciation for the tradition that's been established here," said boys athletic director Michael Schaefer. "Our athletic success dates back to the 1920s, and I think the whole community has grabbed hold of that and embraced it. It's not just with athletics but the whole school district in general. There's extreme support in our athletic programs and district initiatives. It's really a neat place to be a part of. It really is a special place."
Founded 100 years ago, Upper Arlington's location has always been premier. The Marble Cliff Quarry provided convenience a century ago, as did Camp Willis, where thousands of National Guard servicemen were trained before being dispatched to fight Pancho Villa's troops along the Mexican border.
Today, Upper Arlington's proximity to the capital city of Columbus and Ohio State University are favorable in attracting businesses and citizens to the area. Education also entices people to cities, and Upper Arlington High School is routinely rated among the best in the state.
The school has been home to numerous National Merit semifinalists and is the only district in the country to receive three White House honors as Service Learning Leaders. One of the best music programs in the nation also calls Upper Arlington home.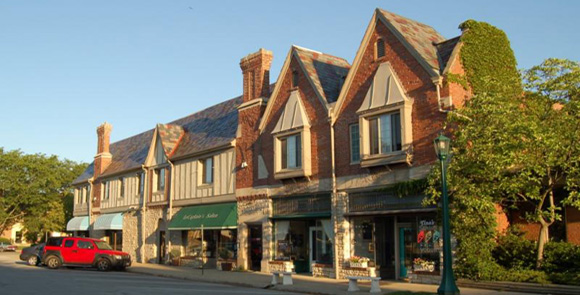 With 'The Best Damn Band In The Land' a few blocks away providing inspiration, Upper Arlington's first band took shape in 1929. The 36-member ensemble first performed at the dedication of the school's athletic field at what is now Jones Middle School. In the years since, the Golden Bear Marching Band has performed at Disney World, Ohio State's Skull Session, the BCS National Championship, Orange, Sugar, Gator and Outback bowls and Steelers, Browns and Bengals games.
Few schools and communities are able to draw on the amount of tradition like Upper Arlington. Success has been present since the first nail was hammered into a piece of wood. Generations of hard work and achievement in various settings have kids striving for similar wellbeing.
"I think success is part of the culture and beliefs here," Schaefer said. "Our kids believe they are going to do well. What you have to do is educate them on the process to get there. But I think that's a huge positive, believing those goals are achievable.
Upper Arlington, Ohio
Population: 34,203
Where: 40.021, -83.066
County: Franklin
Zip Code:

 

43212, 43220, 43221

Area Code: 614
Fun Fact: The 1980s sitcom Family Ties was set in Upper Arlington.
"They come in believing it can be done, because it has been done before. They've seen teams do great things their whole lives. I feel strongly we have the structure in place with our offseason programs to provide our kids with opportunities to really make a run at some things."
Even though Upper Arlington is located in the shadow of a large university and city of more than one million people, it retains its small-town feel. The population is just over 30,000 and neighborhoods are as idyllic as any in America. Some families have been around for several generations.
Just last season, the Golden Bear football team had a captain that continued on a family tradition. His grandfather and father before him also captained the Upper Arlington football team.
"It was a really neat family affair and neat to see," Schaefer said. "I think it's pretty special here."
When you're just steps away from Ohio Stadium and you have that neighbor on Cardiff Road, chances are football will have a place in you life. For many Arlingtonians, that's the case when fall rolls around, most specifically Friday and Saturday. Just make sure you get to Moorehead Stadium early or you might not get a seat.
From 1967-69, the Golden Bears won three consecutive state titles. Those teams were coached by the stadium's namesake, Marvin Moorehead. It would be another 30 years until Upper Arlington won a football title. But the 2000 Golden Bears, led by Mr. Football Jeff Backes and future Buckeye Simon Fraser, produced a fairytale 15-0 season that ended with a 15-9 victory over Solon in the state championship game.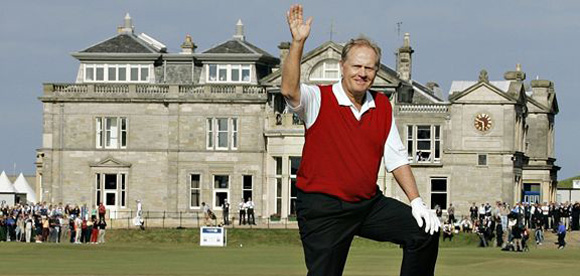 Upper Arlington finished the season ranked 10th in the nation by USA Today. It outscored its 10 regular-season opponents 474-118, posting two shutouts. The margin in the state semis and state title game was less than a touchdown, but aside from those games 17 points was the closest anyone got the to Golden Bears all season.
"I think going into (the season) we believed that nothing was going to stop us," said Fraser, at the 10-year anniversary celebration in 2010. "That was our goal, and when we got to the end of the regular season, we said, 'Now our season starts,' because that's where we wanted to go."
Eighteen times Upper Arlington has finished a regular season undefeated. Not bad when you consider they've fielded 87 teams. That means more than one-fifth of the Golden Bears' regular seasons have ended with zero losses. Overall, Upper Arlington has a greater than 70 percent win percentage. Factor in more than 50 All-Ohio selections and eight All-Americans, and it's clear to see why the Golden Bears are considered one of the football-mad state's elite programs.
"There's always a buzz in the fall," Schaefer said. "I'd say that's true in a lot of areas of the state and across the Midwest. Football is very popular. The Friday night lights always put a skip in people's step. It's a fun environment. We have great crowds, great home support. There's electricity and a great student section."
When you field talented teams, there's reason to welcome the fall. Upper Arlington has sent dozens of players to major college football, including Ohio State. Fraser, Frank Epitropoulos, Chad Cacchio, Matt Johnson, Tim Schaefer, Joe Bradley, Jesse Kline, Mike Stafford, Mike Machinsky and Mark Pfister are all Golden Bears who became Buckeyes.
Backes, the state's all-time leading rusher when he graduated and still considered on the state's best players, went on to Northwestern, where he was an Academic All-American and three-year starter at defensive back. Backes also was one of the top kick returners in the country.
It's those that came before them that current Upper Arlington players look to for inspiration and that sense of belief that they too can play at the next level.
"I think they use a lot of people as role models, from coaches on the staff to alumni and guys in college and the NFL," Schafer said. "It could be family members. We have lots of cases where we have generations that played at Upper Arlington. There are a lot of positive influences on our kids."
Football alums aren't the only people drawing attention. Upper Arlington is home to Abby Johnston (Olympic diving silver medalist), Erin Moriarty (48 Hours correspondent), George Smoot (Nobel Prize-winning astrophysicist) and Melinda Lou Thomas ('Wendy' from Wendy's).
But it's a certain golfer that garners the most attention, and he happens to be called 'The Golden Bear.' It's no surprise that St. Andrews, Scotland is a sister city of Upper Arlington. Jack Nicklaus won a record 18 major championships and provided all of sports with one of its signature moments by winning the 1986 Masters at the age of 46.
Whether it's Nicklaus, now 73, or Johnston, who's 23, those who came before and after are all intertwined. 
"All those people before you established a tradition," Schaefer said. "They got our district to where it's at. It's our job as coaches, players, administration, school district, everybody; we're trying to uphold that tradition as best we can and keep it going and pass it on to the next generation. Upper Arlington High School was here before us and it will be here long after us. We have a window to make an imprint on it, and hopefully we can have a positive impact on that tradition.
"Anywhere you go and you see our tradition and success across the board, it's special. It's a great place to be."
It's a proud history that includes 129 champions.
Pride of Ohio: St. Henry | Martins Ferry | Piqua | Amanda | Lakewood | Centerville | Warren | Middletown | Upper Arlington