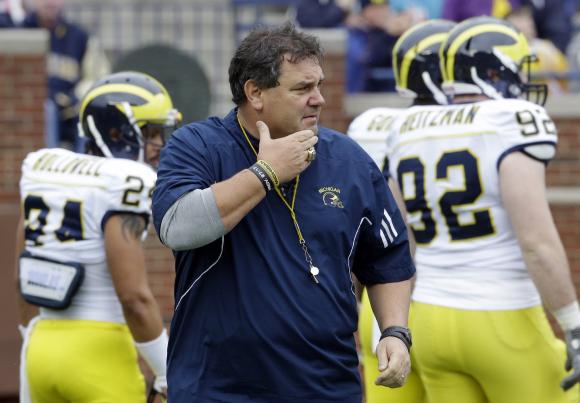 Most college football fans in Big Ten country have grown tired of hearing about the SEC's exploits on the football field. The conference has won seven consecutive national championships and isn't shy about boasting. Count Michigan head coach Brady Hoke among the annoyed.
Appearing on 92.3 in Cleveland last week, Hoke delivered a frustration-induced rant about the mighty SEC and its excellence — whether perceived or reality. 
"I think people get a little overly zealous when they think the SEC is where they play football. I think when you look at the track record of the Big Ten, (we) play awfully good football.

"I really believe in this conference, and everyone has to recruit the way they need to recruit for their school. It's an amazing conference of coaches that work awfully hard."
The Big Ten's struggles against the SEC are well-documented. The league is 2-7 in bowl games against SEC teams the last three seasons. In 2012, Michigan lost to Alabama and South Carolina.