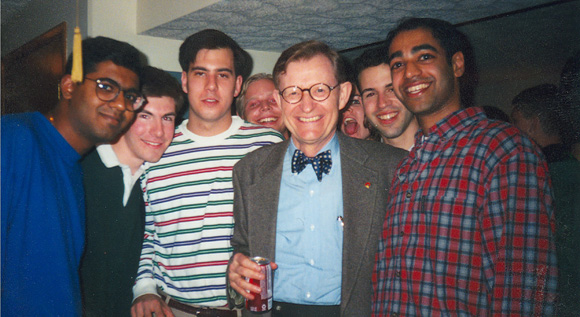 Like the President of the United States, Ohio State University President E. Gordon Gee will get receive an office and a stipend upon retirement. While he won't receive a Secret Service detail, he will also receive the permanent status of President Emeritus according to terms of his contract:
His contract with the university states should Gee choose to retire before the end of his term, which was due to last at least ten years beginning in 2007, he will be granted "the permanent status of President Emeritus, with an appropriate stipend, secretary and office for a period of five years."
Gee's contract also says he has been granted tenure at Ohio State's Moritz College of Law and the College of Education and Human Ecology. Oh, he's getting paid, too.
Gee's supplemental executive retirement agreement indicates there has been about $2.33 million placed in his retirement account since June 2009, and that Gee's account was due to receive a credit of $641,301 on June 30.
That, friends, is the good life.