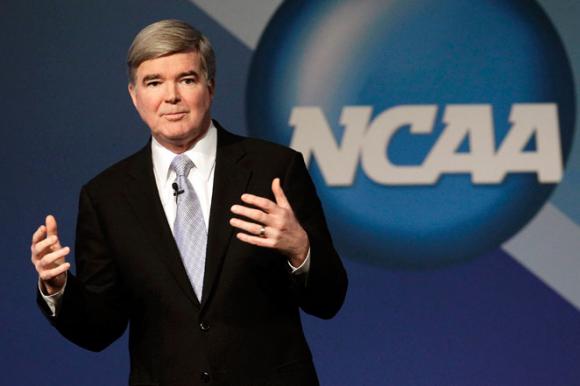 NCAA President Mark Emmert has been under fire from all angles for more than a year. His time as head of the oft-critcized organization has been tumultuous with stern rulings against USC and Penn State, and the current fiasco at Miami.
To help prevent future negative headlines, Emmert has chosen the proactive route. He told the Wall Street Journal that he will form a council of 10 athletic directors with the goal of meeting regularly to discuss high-priority issues. It's a shift in a movement that began 20 years ago that gave university presidents more power than ADs when it came to sports. 
Many shake their head at the power structure because presidents are much less knowledgeable on key points of how athletic departments operate. 
"It's clear right now where the association has gone, it's pushed the pendulum too far in one direction," Emmert said in the interview. "And it really has cut athletic directors out of the national discussion."
Emmert also touched on the Miami case, which was profiled in a Sports Illustrated story last week. But he denied that the NCAA enforcement staff was in crisis. "That's just not accurate," he said.